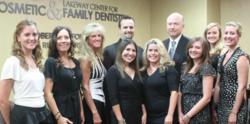 AUSTIN, TEXAS (PRWEB) December 19, 2012
Austin Dental Implants announces the addition of IV sedation to its list of patient services.
The providers of dental implants in Austin chose to add IV sedation to their range of patient-centered services in order to help patients who are apprehensive about dental procedures.
The IV sedation administered at Austin Dental Implants is anti-anxiety medicine, not general anesthesia, so patients are conscious throughout the procedure. The anti-anxiety medicine helps patients to feel more relaxed, and often leaves them with little to no memory of the procedure.
Dr. Rudy Izzard, the sedation dentist at Austin Dental Implants, has years of experience providing IV sedation to his patients. Since he began practicing dentistry, Dr. Izzard has safely administered thousands of IV sedations. He maintains certifications in Advanced Cardiac Life Support and Pediatric Advanced Life Support, and all clinical assistants at Austin Dental Implants are certified in basic life support.
"This is perhaps the most valuable service we are able to provide for our patients," Dr. Izzard said. "IV sedation enables many patients to complete treatment they have avoided due to extreme apprehension. With IV sedation, we're also able to provide better dentistry to our patients in less time."
To read more about the sedation dentistry offered at Austin Dental Implants, click here.
About Austin Dental Implants at the Lakeway Center For Cosmetic and Family Dentistry
The Lakeway Center for Cosmetic and Family Dentistry is an Austin cosmetic dentistry practice in Lakeway, Texas consisting of Dr. Robert D'Alfonso and Dr. Rudy Izzard, whose practice is named Austin Dental Implants. Dr. D'Alfonso practices cosmetic, restorative and general dentistry, while Dr. Izzard focuses mainly on implants and oral surgery. The practice features an in-house lab and IV sedation capabilities. The dentists at the Lakeway Center pride themselves on providing high-quality general, cosmetic and implant dentistry that gives patients the confident, healthy smile they deserve.
###