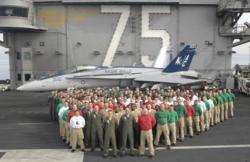 "Contributing personal items to these men and women of the military makes all the difference to them."
Dallas, TX (PRWEB) December 24, 2012
This holiday season, Prescott Pailet Benefits, a Marsh & McLennan Agency, is giving back to the Dallas community as well as those serving our country.
Dallas group insurance broker, Prescott Pailet Benefits, distributed donations to three worthy, local non-profit organizations: North Texas Food Bank, Austin Street Center and The Ronald McDonald House of Dallas. These organizations are important to the PPB staff as well as the Dallas community; they rely on donations and volunteers in order to carry out their mission.
The North Texas Food Bank has been fighting against hunger for 30 years as well as elevating their standards for healthy food. The wellness programs that PPB recommends to clients are based on a healthy eating philosophy so understandably, PPB supports an organization with the same values. The Austin Street Center is a nationally recognized organization due to their therapeutic program for the homeless. As a part of the Dallas insurance industry, PPB understands the importance of providing shelter, meals and treatment to those in need. Another renown organization, The Ronald McDonald House of Dallas, takes care of families with children who have a serious illness or injury. PPB agrees with RMHD's belief that nothing else should matter when a family is focused on healing their child.
In addition to the local charity donations, PPB collected items to send to members of the U.S. Navy. Stefanie Carter, the daughter of PPB employee Pamela Johnson, is a Petty Officer in the U.S. Navy and will ship out to an undisclosed location next month. Carter and her command will be out to sea for one year without the comforts of home. The employees at PPB compiled a list of items such as snack foods, batteries, LED flashlights and stamps to send to Carter's command, which consists of 89 men and 46 women.
"With the help of Prescott Pailet Benefits, Stefanie and her command, the VFA-37 Raging Bulls, will be the recipient of personal items and supplies as they get ready to journey overseas to clean up after the war," said Pamela Johnson, Carter's mother and PPB Employee. "Therefore, knowing that PPB recognizes the hard training and preparation they have been enduring by showing their appreciation and contributing personal items to these men and women of the military makes all the difference to them."
The members of the PPB Volunteer Committee organized both the local non-profit and U.S. Navy donations. All of those at PBB believe there is no better time than the holidays to give back to others and spread the joy of the season.
For more information please email skushner[at]prescottpailet[dot]com or call (214) 739-5442.
###
Prescott Pailet Benefits was started by three founding partners: Daniel Prescott, Stuart Prescott and Kevin Pailet. Solely dedicated to the group and individual benefits market, Prescott Pailet Benefits is a Marsh & McLennan Agency LLC Company.