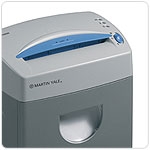 This company provides excellent products and great service. I love the online chat help they provide.
New York, NY (PRWEB) December 26, 2012
Presentations Direct was awarded the "Best of the Best" designation for excellence by Follow Media Consulting, Inc. in the category of Paper Shredders. You can contact them on their customer service center at 800 282 2463. This award signifies the continued commitment and dedication of the areas best in office accessories and paper shredding.
Presentations Direct has been helping customers since 1981 with document finishing solutions that provide the appropriate equipment & supplies for each situation. They are certified GBC Gold Dealer and specialists in binding, laminating, shredding and paper handling equipment and supplies.
Their specialties includes:
Binding Machines and Binding Supplies - Create attractive bound presentations with high-quality, affordable book binding machines and binding supplies. They carry a large selection of top binding equipment such as GBC binding machines, Akiles, Rhin-O-Tuff and Tamerica. PD carries 7 binding styles including Coil, Comb, ProClick, Thermal, VeloBind, Wire and ZipBind. Save on a large selection of binding covers, including custom binding covers.
Laminators and Laminating Supplies - Preserve important documents in a clear protective layer of lamination using one pouch laminators or roll laminators. Whichever laminating option clients choose, PD has a large selection of laminating film and pouches.
Paper Shredders and Shred Bags - Paper shredders protect privacy and PD offers popular paper shredders from GBC, Fellowes, Dahle and Martin Yale. Choose from various sizes and cuts such as micro-cut, strip-cut or cross-cut paper shredders.
Paper Handling Equipment - From booklet makers to guillotine and rotary paper trimmers, PD offers the equipment you need to bind books and finish your documents professionally.
They offer their services through their customer service phone number or you can visit their website at http://www.presentationsdirect.com/ for a live chat representative to help you with their online shopping cart available also through their website.
About Follow Media Consulting, Inc.
Named one of the best SEO companies by Jonas Marketing, Follow Media Consulting, Inc. is a rapidly growing worldwide firm of SEO, Social Media, and Mobile Marketing Professionals. Follow Media Consulting, Inc. headquarters is located in Richmond, VA. However, our professional team is networked across the world, with regional offices across the United States, in the United Kingdom, Canada, Australia, France, South Africa, the Philippines, and India.