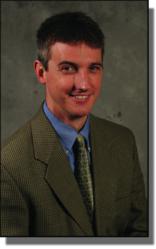 potential to generate six figure profits made this a very attractive business to sell
Milwaukee, WI (PRWEB) December 19, 2012
The Milwaukee Office of Sunbelt Midwest announces the sale of a northern Wisconsin based cemetery and mausoleum. Mark Kuether, Sunbelt business broker facilitated the sale, which became final in early December 2012. As the world's largest business brokerage, Sunbelt has access to many potential local and national buyers. The buyer, based outside of Birmingham Alabama has been in the cemetery business for over 20 years and initially inquired about the opportunity in July 2012.
Mark handled the sale by educating the seller of the process and preparing them for buyer/seller meetings and negotiations. Mark did a valuation of the business based on a pro forma business model containing over 5,000 burial units available for sale. He developed an extensive marketing plan including web advertisements on over fifteen of the top business for sale web sites in order to reach potential buyers locally, nationally and worldwide. He qualified the buyers, coordinated the due diligence process and brought both parties together to close the deal.
The cemetery authority, started in the late 1940,'s and had all permitting, design, engineering, marketing collateral and sales programs in place for potential buyers. The seller had acquired the business 8 years prior and due to health concerns was unable to complete the project making it available for sale. "This was a unique investment opportunity bringing nearly fifty inquiries from all over the United States, little to no market competition within a fifty mile radius and a potential to generate six figure profits made this a very attractive business to sell," said Mark.
About Mark Kuether
Mark Kuether has more than a decade of experience working with and for small business, ranging from retail to manufacturing. Mark worked exclusively on closing the top deal ever recorded of a small manufacturing concern, the buyer being a Fortune 500 company. He has also worked hand-in-hand with the top executive in design and implementation of new product lines. Mark's past experience includes national sales management and execution of national marketing strategies for retail and manufacturing companies.
Mark brings a level of creativity to the process of buying and selling a business that is often required in complex transactions. Mark has earned the Sunbelt President's Award for achieving milestones in annual sales. Mark has been a member of the Milwaukee office of Sunbelt Midwest for nearly ten years, helping people buy and sell businesses throughout the state of Wisconsin.
About Sunbelt Midwest
Sunbelt Midwest is an elite division of Sunbelt, the largest organization of business brokers and M & A professionals in the world. With five offices in Minneapolis, Minnesota; Chicago, Illinois; and Milwaukee, Wisconsin, Sunbelt Midwest is a premier brokerage. The business brokers and M & A intermediaries of Sunbelt Midwest, consistently rank in the top performers of Sunbelt International. Because of this team's expertise, it has been trusted with coordinating all of the national franchisor relationships for Sunbelt. Because of this interaction, Sunbelt Midwest has a unique ability to market businesses throughout Sunbelt internationally. Sunbelt truly has GLOBAL reach! http://www.SunbeltMidwest.com