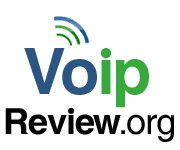 If a customer has never stopped to think about what they are paying for traditional phone service, then they may not realize how much money they are spending unnecessarily.
(PRWEB) December 20, 2012
VoIP Review has announced the top 5 things that most people don't realize about their traditional telephone providers, and how that could mean that those customers are being overcharged. If a customer has never stopped to think about what they are paying for traditional phone service, then they may not realize how much money they are spending unnecessarily.
VoIP is a technological breakthrough that uses the Internet to make calls, rather than traditional telephone lines. With this technology, VoIP service providers can offer residential and business VoIP customers very low rates on unlimited calling plans.
Many people still don't know about VoIP, so they haven't stopped to realize how much they could be saving by switching to VoIP. VoIP Review has put together a list to show customers the exact ways that they are being overcharged, and how they can make sure that doesn't happen anymore by switching to VoIP.
1.) Low costs on monthly service: Compare traditional telephone companies with VoIP companies on monthly rates. Comcast, for example, charges $34.95/month for a local calling plan with rates of $0.05/minute for long distance calls.
Unlimited plans can cost as little as $4.99/month for residential Internet calling . And lots of VoIP providers offer completely free smartphone apps that customers can use for free VoIP calling from their cell phones.
2.) Unlimited calling in the US: Most traditional telephone service providers break calls down into different types and charge different rates for each of those types of calls. Calling types include local, service area, long distance, out-of-state, and international.
While many people already know that international and long distance calling can be very expensive, in some cases local and service area calls (calls made within the area that are not considered local calls) can actually be even more expensive than some long distance calls. This means that many people who think that they are saving money because they don't make long distance calls may be mistaken.
With VoIP , there's no reason to worry about these distinctions between call types because with most VoIP providers, calling in the US is unlimited. This means that with a residential VoIP provider like Phone Power, customers would spend $4.99/month for a basic phone plan, and nothing on per-minute calls.
3.) Cheap or free international calls: With any traditional telephone provider, international calls can be extremely expensive. That kind of business model doesn't mesh well with the way the world operates today. Many people regularly do business with international clients, and many people live in different countries from their families. For these people, high international calling rates are not an option.
With AT&T, a customer can choose a plan that tacks an additional $3.99 on to their monthly phone bill every month for international calling allowance. After that, a call to Canada costs $0.19/minute. Without that plan, a call to Canada costs $0.39/minute.
And for customers who need to travel outside of the US, AT&T offers a plan for $120/month for 500 minutes of calling to the US from Canada or Mexico. After that monthly fee, calls cost $0.24/minute.
When compared to those kinds of rates, the savings available with VoIP are outrageous. With most VoIP providers, calls to Canada are completely free and unlimited. Oftentimes, calls to Mexico, Puerto Rico, and US territories are also unlimited. Calls to other international locations are extremely cheap, often as low as $0.01/minute.
4.) Easy to add new phone lines or extensions: It can be a huge hassle to add additional phone lines or extensions to a plan with a traditional telephone provider. Some traditional companies may even set limits on how many extensions or lines a customer can add. Traditional telephone companies may charge exorbitant rates on new extensions or lines especially if a new physical phone line needs to be installed.
With a VoIP provider, it's as simple as calling the service provider and adding a new extension to the plan. Most business VoIP providers have plans with unlimited extensions. Depending on the type of extension required, additional rates may vary from extremely cheap for a virtual extension (an office extension for a mobile phone), to the cost of a regular extension. After that, it's as simple as plugging in the new phone.
5.) Avoid high taxes on phone bills: Traditional telephone services are infamous for carrying high tax rates associated with their monthly fees. Because of federal, state, and local taxes, customers will end up paying on average an extra 16% of their monthly phone bill in taxes. At the highest, taxes on traditional phone service can get up to 23% of the monthly phone bill. This means that if a customer had a $70 monthly phone bill, they could end up paying as much as $86 in total.
VoIP service providers are exempt from most of these taxes because of the way that federal and state governments have decided to tax Internet services. This adds up to quite a bit of savings in monthly payments. Generally, VoIP is only subject to a 3% federal tax and regular sales tax.