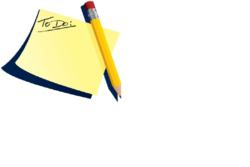 If possible, use timers to switch house lights on at intervals while away.
Kent (PRWEB UK) 19 December 2012
There are the obvious tasks of booking hotels, car rentals, buying luggage etc. but there are many other bits to complete so that peace of mind is achieved during the holidays. Some of these tips will apply for longer holidays only.

Make a departure list to include things to take with you e.g tickets, passports, wallets, mobiles and copies to scanned documents.
Make arrangements with a close friend or neighbour to collect mail. If that is not possible, arrange to put your mail or newspapers on hold. Stop milk and bread deliveries too.
Make arrangements for pets to be looked after. This could be in kennels, house sitter, friend or family.
If possible, use timers to switch house lights on at intervals while away.
Close curtains for where your house is most vulnerable to the public view.
Remove any hidden outdoor spare keys and give to a close friend or neighbour for any emergencies. Ask this person to check on your house regularly.
Switch off water at mains if it is winter and switch off timer if it is warm weather. Switch off heating too.
Remove any food from the fridge. Try freezing foods where possible.
Pay any bills ahead of time to cover the time spent away.
Switch off electrical equipment e.g. TVs, toasters, hairdryers, kettles etc.
Clear out the wallet or purse that will be going on holiday with you by taking out any unnecessary cards etc.
Make sure windows and doors are locked before departure
If you like our post, drop us a line. We love to chat with our customers.
Luggage Superstore' s established site is in West Kingsdown, Kent. Their aim is providing competitive prices of the highest quality luggage and top calibre Customer Service for online luggage shopping.
Trina Chee-a-kwai
Luggage Superstore
01474854666
Email Information