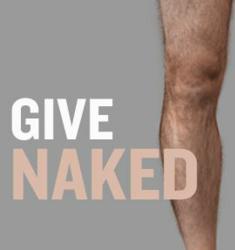 Preston Kelly is encouraging people to use less wrapping paper, or better yet, Give Naked and use none at all.
Minneapolis, MN (PRWEB) December 19, 2012
This year instead of sending out a traditional Christmas card or giant tin of popcorn, Preston Kelly is encouraging people to use less wrapping paper, or better yet, Give Naked and use none at all. Everyone has seen all the trash bags filled with wrapping paper lining the street on garbage day after Christmas. Even though everyone does it, we know deep down it's an awful waste. What people may not know is the effect that waste has on the environment. According to the Clean Air Council, Americans cut down 15 trees per ton of wrapping paper, which amounts to 30 million trees cut down each holiday season just to wrap gifts.
The Give Naked movement is supported by Give-Naked.org, featuring a video directed by Mike Nelesen. "Maybe more people will think twice before loading up on rolls of wrapping paper. Maybe they'll be inspired to create the first ever present wrapped completely in cologne ads. At the very least, they might be more apt to look for a recycled materials label," said Charlie Tournat, copywriter.
Preston Kelly is also using social media to help give back and increase participation in the Give Naked movement. For every hashtag mention on Twitter (#GiveNaked) or naked present photo received, $1 will be donated to Oxfam America Unwrapped. The goal is to create two new forests, each with 1,000 trees.
Preston Kelly has decided the identity of the hairy man in the video will not be revealed. "He told us he had a super fun time, but we're not sure we believe him," Tournat noted. "During filming, he said he was 'hiding in his subconscious.' That makes sense, since there was really nowhere else to hide."
Visit Give-Naked.org to find out more.
About Preston Kelly
Preston Kelly is a full-service, independent agency that creates Iconic Ideas for its clients across multiple categories. Preston Kelly was recently named as one of the top 100 Most Effective Advertising Agencies by Effie Worldwide. Preston Kelly was also selected as Advertising Age's Midwest Small Agency of the Year and Radio Mercury Awards' Integrated Campaign of the Year in 2010. Preston Kelly is a member of Worldwide Partners, the world's largest network of independent marketing and communications firms. To learn more about Preston Kelly, visit prestonkelly.com, become a fan on Facebook or join the conversation on Twitter. You can also read their musings on the latest trends in advertising at Iconic Ideas Tumblr.
Give Naked Website
http://www.give-naked.org/
Give Naked Facebook
http://www.facebook.com/pages/Give-Naked/453002944758488?fref=ts
Give Naked Video
http://www.youtube.com/watch?v=lcgNhp9hXHc&list=UULgI5J4jvqS7rc6c-2cvzNQ&index=1