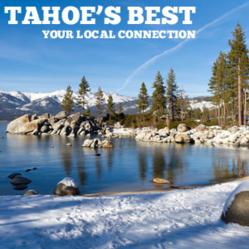 Northstar California Celebrates 40th Anniversary Hosted by Shaun White!
(PRWEB) December 20, 2012
The snow is falling, slopes are ready and there isn't a better place to be this winter than Lake Tahoe ski resorts. It may be cold and icy around town but there are hot events going on all weekend long in this beautiful winter wonderland.
From celebrity hosted parties to holiday celebrations, it's going to be a fun weekend so pack your skis, strap on your boots and gear up for TahoesBest.com's top Lake Tahoe events for the weekend of December 21st.
1. End of the World Party at Squaw Valley: This Friday, December 21, 2012 marks the end of the Mayan calendar and some believe the end of the world so why not go out with a bang in Tahoe style at the End of the World Party at Squaw Valley? The party starts at 8pm at Bar One and goes until 2am. Tickets are $10 and it's sure to be one of the best parties of the year with music from DJ Aaron Pope and Afrofunk Experience. Visitors can spend their last precious moments getting wild on the dance floor with the hottest snow bunnies around this weekend in Lake Tahoe.
2. Northstar California Celebrates 40th Anniversary Hosted by Shaun White: From a Burton Academy Kids Clinic with olympian Shaun White to live music and festivities at the Village Stage, this is a huge event snow lovers don't want to miss. This event goes on all day and night starting with first tracks and breakfast at 7:30am and ending with popular northern California band, Mustache Harbor, performing at the Village at Northstar. There is also a 70's costume contest, sparkling cider toast with s'mores, snowshoe social and apres-ski party at hotspot Tavern 6330. Visitors can join in celebrating the last 40 years of fun at Northstar which has evolved from a mellow ski destination to a thriving resort destination no matter what time of year. Guests can save big by booking a stay at The Village at Northstar which is currently offering discounts on lodging for winter 2012.
3. Holiday Celebrations at Alpine Meadows: December 22nd - 25th Alpine Meadows is celebrating Holidays at Alpine. This great family friendly event includes Santa on the slopes where from 11am - 2pm guests can catch a glimpse of Santa skiing his way down the hill and fun holiday music spreading holiday cheer all week long. This is a fun way to enjoy the incredible snow conditions and fun of Alpine Meadows while getting in the holiday spirit with friends and family in beautiful Lake Tahoe.
It's gearing up to be a beautiful winter in Lake Tahoe and the holiday season is the perfect time to get out, hit the slopes and mingle with visitors at this popular ski resort town. Big events make it easy to have a great time in Tahoe for visitors of all ages and this weekend is no exception!
About TahoesBest.com:
The skiing and snowboarding in Lake Tahoe is arguably the "Best in the West" and TahoesBest.com is the authority in reporting snow conditions, weather updates and all the best upcoming things to do in Lake Tahoe for winter enthusiasts. Use Tahoesbest.com to find information, reveiws and deals on all things Lake Tahoe from ski reports to vacation rentals.