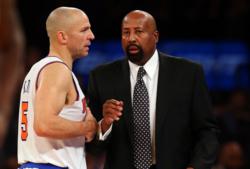 Los Angeles, CA (PRWEB) December 21, 2012
Los Angeles based Tickethunteronline.com has issued a promotion specifically on New York Knicks tickets. Fans can utilize the discount by entering promo code "wicked" at check out. As of today, Tickethunteronline has sold nearly 1500 tickets to NBA games.
The Knicks are one of only two teams of the original National Basketball Association still located in its original city. The "Knickerbocker" name comes from the pseudonym used by Washington Irving in his book.
The New York Knicks have started the 2012-13 NBA season at 18-6, which is good enough for first in the Eastern Conference.
When a team outperforms expectations like that, there is obviously improvement in specific players as well as in the system. Players can be better utilized than expected or simply improve in certain departments during the off season.
Tickethunteronline's cheap Knicks tickets push comes from lackluster 2011 sales. They seek to improve this years Knicks tickets sales by leading the industry in promotions.
"2011 we ended up losing out with all the extra tickets we had for the Knicks. This year I am hoping to clear out all of the inventory even if it means we break even on some games." stated Tickethunteronline.com CEO Michael Quinones.
Fans can get the ticket discount effective December 18, 2012 by going to tickethunteronline.com and entering in promo code "Wicked"