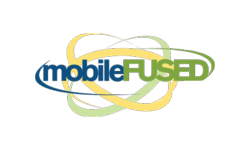 The Premier Lead Generation Network specializing in Mobile Web
(PRWEB) December 20, 2012
Mobile Fused is proud to announce their attendance at the much-anticipated Affiliate Summit West Conference at Caesars Palace in Las Vegas on January 13, 2013. Affiliate Summit is the premier affiliate marketing conference that provides educational sessions on the latest industry issues and fosters a productive networking environment for affiliate marketers. Justin Elenburg, co-founder and CIO for Mobile Fused, will participate on the panel of the speakers at the conference.
Elenburg is a mobile web marketing pioneer with years of experience and helped shape the future of affiliate mobile web marketing. Through Mobile Fused, Elenburg succeeded in generating hundreds of thousands of calls per month through pay-per-call campaigns on the Ring Revenue platform and turned several affiliates into profitable powerhouses earning over $100,000 per month. He achieved call-to-conversion rates upwards of 30%, driving 95% of his business on mobile phones.
"Today's consumer has become technology savvy and often relies upon their mobile device to quickly and efficiently access information on the go. When a mobile search is performed, consumers can quickly click to call and instantly be connected to a company for answers without having to search a website. Tapping into this market of readily-available customers is paramount. Convenience is where the money is and not just for the consumer but also for the affiliate marketer and advertiser as well," cites Elenburg.
Advertisers quickly discover the tremendous ROI with every dollar spent on each performance-based mobile marketing campaign. Mobile Fused achieves success by matching key advertisers with quality network publishers who have the training and expertise to attain the desired results. Likewise, we continuously measure our achievement by our advertiser's and publisher's success.
The Mobile Fused team couldn't be more proud of Elenburg, and are excited for him to share his knowledge with others. The team is also excited to meet with and learn about affiliate merchants, vendors and other networks that are attending. To meet with a Mobile Fused team member at the Affiliate Summit West conference, please visit us at http://www.mobilefused.com or call 888-612-8818. We are always eager to speak with advertisers, seasoned affiliates or anyone wanting to explore the wealth of opportunity that mobile affiliate marketing presents.