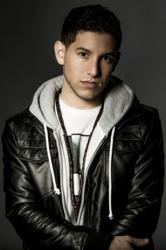 Detroit, MI (PRWEB) December 19, 2012
The music industry engines are revving up with 21 year-old rapper/producer Drew32's recent release of "I Am King", featuring Hip Hop rising star, Jon Connor. "I Am King" is featured on VEVO and has been added to the playlist of Sirius Radio's Shade 45. Drew32 has been garnering industry attention in the past year. MTV Rap Fix identified Drew32 as "Up Next". Respect Magazine called Drew 32 "Detroit's Rookie of the Year", and Billboard Magazine selected Drew32 as one of 18 finalists for its coveted nationwide 2012 Battle of the Bands competition.
Beyond the accolades, Drew32 and his production company, Quarter to Infinity Entertainment (QTI) have now partnered with EMPIRE DISTRIBUTION (http://www.empiredistribution.com/)to kick the engines into overdrive. "The EMPIRE deal to distribute Drew32's single 'I Am King' is a great situation. No other company out there right now is doing digital distribution and marketing more effectively, especially for upcoming artists. We are thrilled" states Mark "Doughboy" Hicks, Drew32's manager.
"I Am King" is now available for purchase on iTunes, Amazon and other digital outlets and appears on Drew32's latest mixtape, "Label Me" (available on DatPiff.com and at http://www.drew32.com). Reflecting on the EMPIRE deal, VEVO and SHADE 45, Hicks modestly reflects, "We couldn't have done it without the support of our 60,000 plus Twitter fans Facebook fans and the QTI team's grass roots grind. Big thanks and keep watching and listening!"