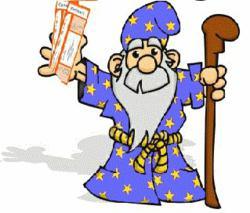 Ardsley, New York (PRWEB) December 20, 2012
While the NFL season winds down, the playoff races are starting to get really interesting. Tickets can still be had for even the best games at decent prices. According to Whiztix.com tickets for games are at surprisingly good prices. To see the Steelers at home in a matchup vs their division rival the Bengals, tickets are currently at $95. Games featuring home teams whom are already eliminated from the playoffs can often be purchased for less than $20, for example to see the Colts play the Chiefs in Kansas City, tickets are currently at $14.
Saturday 12/22/12
Atlanta Falcons At Detroit Lions 8:30 PM Est. at Ford Field in Detroit
Tickets Starting at $29
Sunday 12/23/12
New Orleans Saints At Dallas Cowboys 1:00 PM Est. at Cowboys Stadium in Dallas
Tickets Starting at $130
Tennessee Titans At Green Bay Packers 1:00 PM Est. at Lambeau Field in Green Bay
Tickets Starting at $123
Indianapolis Colts @ Kansas City Chiefs 1:00 PM Est. at Arrowhead Stadium in Kansas City
Tickets Starting at $14
Buffalo Bills @ Miami Dolphins 1:00 PM Est. at Sun Life Stadium in Miami
Tickets Starting at $30
San Diego Chargers @ New York Jets 1:00 PM Est. at MetLife Stadium in East Rutherford
Tickets Starting at $34 - Whiztix expects these tickets to fall significantly in price due to the Jets elimination from the playoffs on Monday Night.
Washington Redskins @ Philadelphia Eagles 1:00 PM Est. at Lincoln Financial Field in Philadelphia
Tickets Starting at $60
Cincinnati Bengals @ Pittsburgh Steelers 1:00 PM Est. at Heinz Field in Pittsburgh
Tickets Starting at $95
St. Louis Rams @ Tampa Bay Buccaneers 1:00 PM Est. at Raymond James Stadium in Tampa Bay
Tickets Starting at $30
Oakland Raiders @ Carolina Panthers 1:00 PM Est. at Bank of America Stadium in Charlotte
Tickets Starting at $33
New England Patriots @ Jacksonville Jaguars 1:00 PM Est. at EverBank Field in Jacksonville
Tickets Starting at $44
Minnesota Vikings @ Houston Texans 1:00 PM Est. at Reliant Stadium in Houston
Tickets Starting at $176
Cleveland Browns @ Denver Broncos 4:05 PM EST at Sports Authority Field at Mile High in Denver
Tickets Starting at $75
Chicago Bears @ Arizona Cardinals 4:25 PM Est. at University of Phoenix Stadium in Phoenix
Tickets Starting at $71
New York Giants @ Baltimore Ravens 4:25 PM Est. at M&T Bank Stadium in Baltimore
Tickets Starting at $143
San Francisco 49ers @ Seattle Seahawks 8:20 PM Est. at CenturyLink Field in San Francisco
Tickets Starting at $212