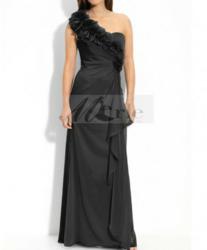 (PRWEB) December 20, 2012
Recently, MerleDress, a leading online women's dress shop, launched its formal dress promotion which runs from Dec. 18, 2012 to Jan. 18, 2013. Most of the dresses are priced under $150. According to Donnie Terry, CEO of MerleDress, the promotion targets the middle and low-end market.
Donnie Terry said, "Our high-quality formal dresses must be good choices for most ladies, and we hope to expand our market share of the online market as well. We hope to show our appreciation to our loyal customers through such a promotion."
In the "online formal dresses" section of the website, customers can search dresses by specific criteria such as color, price, and style, and find their suitable dresses easily. With some clicks of a mouse, customers can receive their orders within a few days.
Donnie Terry added, "Each dress goes through a strict inspection process before delivery. Moreover, customer information is absolutely confidential and will not be given to any 3rd party. We hope we can give customers a pleasant shopping experience."
About MerleDress
MerleDress.com is a leading supplier of wedding dresses, special-occasion dresses, wedding party dresses, and accessories from China. Merle Dress started with a basic idea of helping women dress better and is now famous for its outstanding quality in fabric, materials, and fit without the inconvenience and costs of traditional bridal boutiques and retailers.
For more information, please visit: http://www.merledress.com/