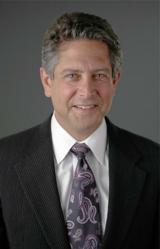 We are honored to be recognized by KLAS as one of the top three professional services firms in the industry.
Denver, CO (PRWEB) December 19, 2012
Aspen Advisors, a U.S.-based global healthcare consulting firm, announced today that it ranked among the top 3 firms in the Overall Services Firms Ranking and among the top 5 firms in the Planning and Assessment market segment in KLAS' "2012 Best in KLAS Awards: Software and Services" report, which ranks the top software and professional services vendors in the healthcare industry. This is the fifth consecutive year that Aspen's performance has been evaluated by KLAS
KLAS is a research firm specializing in monitoring and reporting the performance of healthcare vendors. The firm's mission is to improve delivery, by independently measuring vendor performance for the benefit of its healthcare provider partners, consultants, investors, and vendors. KLAS' research represents the opinions of healthcare executives, managers, and clinicians from over 4,500 hospitals and 2,500 clinics.
"Providers recognize the critical nature that vendors play in improving healthcare delivery," says Adam Gale, KLAS president. "Thus, a growing number of providers are weighing in on vendor performance. It speaks volumes that providers want to be heard and be counted. And vendors are listening."
"We are honored to be recognized by KLAS as one of the top three professional services firms in the industry," said Daniel Herman, Managing Principal at Aspen Advisors."We believe it's directly related to the caliber of our associates and their unwavering focus on client service. We are very proud of our team."
About Aspen Advisors:
Aspen Advisors is a professional services firm with a rich mix of respected industry veterans and rising stars who are united by a commitment to excellence and ongoing dedication to healthcare. We work with healthcare organizations to optimize the value of their information technology investments. Our experienced team is highly skilled in all aspects of healthcare technology. We understand the complexities of healthcare operational processes, the vendor landscape, the political realities, and the importance of projects that are executed successfully – the first time. Every client is important to us, and every project is critical to our reputation. Established in 2006, the firm has grown significantly year-over-year and has earned accolades for our culture and growth. We were named one of Modern Healthcare's "Best Places to Work in Healthcare" in 2011 and 2012 and one of Consulting magazine's "Best Firms to Work For" in 2012. Our hallmarks are top quality service and satisfied clients; we're proud of our KLAS rankings and that each past and current client is 100% referenceable. Learn more at http://www.aspenadvisors.net.