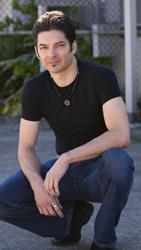 The trick, Xuma explains, is once a man is totally comfortable striking up a conversation in any environment, then talking to a woman who catches his interest will come naturally.
San Mateo, CA (PRWEB) December 27, 2012
The most exciting thing about learning skills to help attract women is that these same skills make men better and more well-rounded individuals in general, says Dating Expert Carlos Xuma in his new report.
"Over the years, it has become apparent that any skill a guy learns to improve his dating life — such as improving his ability to talk to women — ultimately ends up being something that makes the man more attractive to women in other ways," Xuma says.
For instance, the first of the five simple tips for learning to talk to women that Xuma shares in his report is that men need to start talking to anyone at any time, which can help a guy in myriad areas of his life.
"In other words, guys needs to practice talking to other people constantly," Xuma says. "From the minute a guy leaves his house in the morning, he needs to look for natural opportunities to strike up conversations. He can talk to the other guy at the bus stop. He can begin small talk with the little old lady on the bus beside him. He can chat with the clerk at his neighborhood market. All these opportunities bolster a man's confidence in talking to others. This type of behavior should become habit for anyone who is trying to improve his conversation skills with women."
The trick, Xuma explains, is once a man is totally comfortable striking up a conversation in any environment, then it will come naturally when he sees an interesting woman and wants to talk to her.
"Learning to talk to women involves some preparation," Xuma says. "Another key tip in the report is that men should always have at least one or two good stories up their sleeve."
In his report, Xuma says that if a man has the ability to tell one great story that evokes emotion, he's half way to conquering any potential obstacles to a great conversation.
Another tip in the report on talking to women runs on similar lines: according to Xuma, "Men should be well-rounded and have their pulse on current events. A man who reads and thinks about a current issue of the day will never run out of something interesting to say."
Xuma recommends that men who want to become better with women and learn important skills on how to talk to women should spend a small amount of time each day tuning into the cultural pulse.
"Not only will this give a guy something interesting to say, but it also generally serves to make him a more interesting person overall," Xuma says.
These are just a few of the easy tips Xuma shares in his report on how to talk to women.
Carlos Xuma has spent years teaching hundreds of men how to attract and approach women, and shares dating advice for men on his website at http://www.carlosxuma.com. Xuma has also been recognized for his work sharing dating advice for guys; tips on pick up artist techniques, alpha male behavior, and how to talk to girls. Xuma is also the author of The Bad Boy Formula, Secrets of the Alpha Male, the Girlfriend Training Program, and numerous other books and articles. He has been a dating expert and attraction adviser for more than 10 years and has
appeared on ABC and CBS television, as well as Playboy radio.
For more information, visit Carlos Xuma's website at http://www.alphaconfidence.com