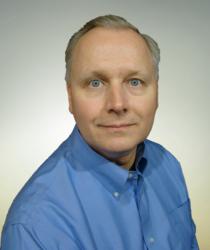 In a family situation, slipping up can cause long term relationship issues with other family members.
Roanoke, Virginia (PRWEB) December 19, 2012
Christmas 2012 has a perfect storm of conflict and anger brewing. Families everywhere will be getting together for festivities, food, and football. Unfortunately, conflict and anger often accompany such family gatherings. A new front of heated arguments are likely to arise this year as differing views about the recent Connecticut school murders are sure to be a hot topic. Gun control advocates will face off against second amendment defenders. Family gatherings don't have to be upsetting or full of conflict. By following a few simple tips, every household can be full of peace and true Christmas joy.
Mark Jala, founder of the website Cook, Talk, Love (http://www.CookTalkLove.com) sees the anger brewing in the comment sections of news websites and popular blogs. "Comment sections are usually filled with accusations, foul language, and a serious lack of civility by people hiding behind aliases. With the pressure of Christmas upon us and now the recent shooting, I see the comment sections at a fever pitch. Emotions are running very hot and the tone is flat out brutal," Mr. Jala says. "Couple this with normal family issues, and Christmas 2012 is shaping up to be filled with family gatherings that might set a record for heated arguments."
A lot of conflict today is caused by an alarming decrease in empathy. A 2010 study conducted at the University of Michigan found college students had a 40% decrease in empathy compared to their peers 30 years ago, with most of the decrease occurring in the last 10 years. Empathy is the ability to recognize feelings in other people. Empathy is a requirement of compassion. Empathy is where the line is blurred between our feelings and that of another person. Without empathy, one doesn't care what another is feeling. Without empathy, it's all about that person and no one else. This lack of empathy hurts relationships.
Mr. Jala wrote an article for Cook, Talk, Love about how the lack of empathy can affect family gatherings. The full article can be found here.
"When emotions run hot, it is hard to be civil and maintain composure. I know. I recently slipped up myself and wrote some things on Facebook I regret. In a family situation, slipping up can cause long term relationship issues with other family members. When we know what to look for, those with a lack of empathy expose themselves," says Mr. Jala. "They will come across as self-centered. They will not communicate effectively. Everything will be about them. They will say things that are insensitive to other family members and friends. They might even come across as a verbal bully. They will exhibit anger and frustration when they don't get their way. Discussions will turn into arguments as they want to win and be proven right rather than having a conversation."
Empathy is not rebuilt quickly. It takes time. It takes more time than a single holiday period. In order to have a peaceful and joyous gathering, the effects of such lack of empathy have to be minimized. Mr. Jala offers these tips:

Take a leadership role and be the peacekeeper. Do your best not to stir up arguments or division. If people are having an argument, moderate it and control the dialogue.
Show respect to everyone. Build up the self-esteem of each person. Say or do something that is uplifting.
Start building empathy in all members by discussing the characters of books, TV shows, or recent movies. Don't discuss just what happened, but why things happened and how the characters must have felt when those things happened. This is a process of getting a person to think about someone else and that person's feelings.
Be tolerant of differences. It's not about right and wrong. Look for consensus.
Inject love and humor in all interactions. Build family and friendship bonds. Focus on unity and the benefits of coming together and being together.
This lack of empathy in society has been building for decades. It will take time to counter. By following these tips, Mr. Jala hopes Christmas 2012 will be peaceful and full of joy.
Mark Jala started Cook, Talk, Love to build a new generation of strong families through constructive communication during family meals. He is writing his first book about nourishing family relationships during meal time. Sign up for communication tips and more at http://www.CookTalkLove.com. Mr. Jala is available for interviews and speaking engagements.