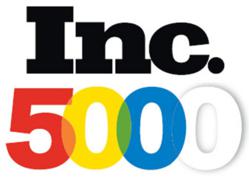 Sound Telecom provides a unique support niche in the call center industry. This type of support is very desirable.
Seattle, Washington (PRWEB) December 20, 2012
Sound Telecom, a Seattle-based provider of domestic USA call center support services, taps TeleDevelopment Services, Inc. (TDS) of Cleveland, Ohio to create rapid call center growth. "Sound Telecom has aggressive expansion planned for 2013 through 2015," states Michael LaBaw, president and founder of Sound Telecom. "We knew that our plans would require outside help. We a leveraging TDS's incredible experience and connections to develop meaningful call center business." TeleDevelopment Services, Inc. is a BPO call center consulting firm that specializes in business growth and management recruitment.
"During the summer of 2012, Sound Telecom found itself looking for a top-notch director of call center operations. We turned to TDS and they found a perfect match for us in less than 2 months," said Brian Gabriel, Chief Operations Officer for Sound Telecom. Mr. Gabriel continues, "TDS provided recruitment assistance to us at first. Then we learned how successful they have been growing other call centers. We knew we were beginning to build a strategic partnership."
TeleDevelopment Services, Inc. focuses on high-quality, long-term partnerships. Their distinctive network of global and domestic call center contacts helps their clients ensure steady business growth. "Once Sound Telecom expressed interest in growing the call center side of their business I immediately began to focus on the viability of a partnership," said Jim Loveless, TDS's Vice President of Global Call Center Solutions. "I met with Sound Telecom's Operations and Management teams and performed an exhaustive on-site operations audit as a part of the TDS due diligence process. What I found was something very unique in the call center industry," Mr. Loveless added. What Jim found was that Sound Telecom offers high-performance semi-dedicated and dedicated call center support models. He discovered that by leveraging their extensive 26-year telephone answering service experience they have produced a lean, agile and responsive contact center solution. "Sound Telecom is really quite different," says Jon Kaplan, president of TDS. "Sound Telecom provides a unique support niche in the call center industry. This type of support is very desirable. We are confident we will help them grow."
"The buzzword of the day is 'job creation'," states Michael LaBaw, "My goal is to spur growth, provide jobs and drive local unemployment down." And Mr. LaBaw is well on his way to reaching that goal. Recently, Sound Telecom opened up a bilingual call center in Westminster, Colorado and plans additional call center sites located in the Central and Eastern Time zones of the USA. "After helping so many other businesses grow by providing professional outsourced call center support and customer service branding for more than 26 years," continues Mr. LaBaw, "I find it very fitting that we should leverage the concept of outsourced sales development to reach our own goals." Sound Telecom has built a successful business based on the benefits of outsourcing. Now, Sound Telecom turns to TDS to augment its business growth so that it can continue to concentrate on its core competencies.
About Sound Telecom
Sound Telecom is a leading provider of 24 hour Telephone Answering, Call Center and Cloud-based Communication Services, headquartered in Seattle professionally serving thousands of customers throughout the United States and Canada with USA based agents. The twenty-six year old company has offices in Seattle and Spokane, Washington and Denver, Colorado. For more information, please visit http://www.sound-tele.com.
About TeleDevelopment Services, Inc. (TDS)
TDS is an international BPO and contact center support services organization with a domestic, near-shore and offshore footprint in the US, Dominican Republic and the Philippines. TDS provides consulting, training, management recruiting, outsourced vendor management, and client sales support. For more information, please visit http://www.teledevelopment.com.
Contact Information
Sound Telecom
Michael L. LaBaw, President
800-577-1550
http://www.sound-tele.com