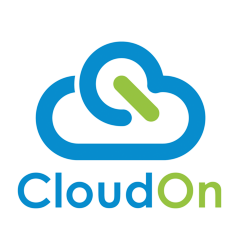 Palo Alto, CA (PRWEB) December 19, 2012
Today CloudOn, the global leader in mobile productivity, is launching version 3.0 worldwide to bring its popular workspace to the fastest growing smartphone, the iPhone. Version 3.0 is also optimized to support iPad Mini and Nexus 7 tablets, bringing the ubiquitous CloudOn app to even more devices. Today the company is also announcing integration to Microsoft SkyDrive, expanding its current storage offering of DropBox, Box and Google Drive.
What's new to CloudOn 3.0:

CloudOn launches on iPhone to bring Microsoft Office to the smartphone for the first time ever
Support for Android Jelly Bean, version 4.1 or higher
Optimization for Nexus 7 tablets
Optimization for the iPad mini
Microsoft SkyDrive cloud storage integration
CloudOn is now available for all Android tablets running on Honeycomb and Ice Cream Sandwich version 3.1 or higher, as well as Jelly Bean tablets version 4.1 or higher. Now iOS users can experience CloudOn on Apple's entire suite of mobile devices: iPhone, iPad and iPad mini.
For the first-time ever, CloudOn comes to smartphones with the following features for the iPhone:
iPhone Customized Ribbon: The Microsoft Office ribbon is tailored to the iPhone screen, so touch-based functions like selecting font size, turning on track changes or creating a table are dead simple for users across all editing options.
File Storage and Sharing: New to 3.0 is SkyDrive integration for instant access to documents in CloudOn. Users can also open files directly from Dropbox, Box or Google Drive in one-tap for sharing and feedback on the go.
CloudOn FileSpace: A FileSpace is a place to add notes and view all activity on a single file, including edits, for real-time updates on documents. Users can view changes, notes and edits from all collaborators in the FileSpace without having to open the file.
Notes: Quickly and easily add notes to any Microsoft Office document on an iPhone. These notes can be shared and viewed by collaborators.
"With CloudOn on the iPhone, iPad mini and Nexus tablet we're one step closer to ubiquitous mobile productivity," said CloudOn CEO Milind Gadekar. "We continue to focus on our mission of reinventing productivity in mobile and social environments."
CloudOn for iOS is available now for download worldwide. To download CloudOn for the iPhone, iPad or iPad mini, visit: http://itunes.apple.com/app/cloudon/id474025452
CloudOn for Android is available now for download worldwide; the app is fully optimized for Android Honeycomb and Ice Cream Sandwich version 3.1 and higher, as well as Android Jelly Bean, version 4.1 and higher. To download CloudOn for Android tablets, visit: https://play.google.com/store/apps/details?id=com.cloudon.client
To learn more about CloudOn, visit: http://www.cloudon.com
About CloudOn:
CloudOn is a Silicon Valley based startup improving mobile productivity. CloudOn makes it easier than ever to create, review, edit and share the documents you need on the devices you love. For more information visit: http://www.CloudOn.com, or follow us on Twitter @cloudoninc.
CloudOn is a partner of Microsoft and Adobe, and has legitimately licensed the technology used to deliver the Microsoft Office and Adobe components of its service. For more information, visit http://help.cloudon.com/knowledgebase/articles/57737-is-cloudon-legal-