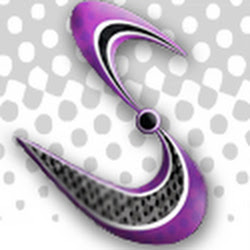 Connect to the World
Denver, Colorado (PRWEB) December 20, 2012
Recent research on SMEs has produced results that may be surprising for many. The article in which the research results were posted on 26th November can be read at http://www.mortgageintroducer.com/mortgages/245030/240/Bridging_&_Commercial/SMEs_unaware_of_government_financial_help.htm. 300 SMEs were part of the research and they were mainly asked about the availability of government grants, and whether they knew they could easily have access to them. The research, which the article talks about, found that only around 35 percent replied in the affirmative for the first question. Furthermore, only 8 percent of the firms discussed their plans on actually applying for such grants. A large percent of these participating firms were skeptical about the government's intention to actually finance them for their benefit. It also found that some assumed it to be a ploy to get better at PR and others thought the grant schemes were only meant for larger companies. XSM states if more awareness is spread about such schemes, the SME sector will not be lagging behind after the recent recession. Funds will be made available for them to spend on services to help them grow and flourish.
Services such as web development, business consulting, and link building are some which XSM has introduced. These services do a lot of good in the long-term as they strengthen the base of the company and provide guidance and security for the future. Through web development, XSM helps businesses make an online presence and tap a greater market. Business consulting includes business management as well which increases productivity and improves efficiency. Link building and website development aid certain businesses in generating greater traffic towards their websites to attract new customers and reach out to a greater audience than ever before. By business consultancy, XSM helps businesses tap greater profits and makes them be aware of greater opportunities.
All these services can be found in one place at XSM. XSM is an online business that caters to the needs of such businesses and provides them reliable help at reasonable prices on http://www.connecttotheworld.com/. Packages for website development and design, and link building can be customized so that every firm pays for exactly what it wants. Consultancy can also be sought out easily. Visit http://www.connecttotheworld.com/ for more information.