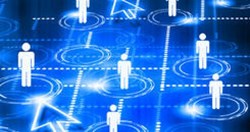 The next few years are very exciting times for Advertising.com.my as there will be more focus on creativity and innovation.
Kuala Lumpur (PRWEB) December 22, 2012
The Malaysian advertising market is still one of the most dynamic sectors in the country. A poll conducted by Advertising.com.my showed that more than half of advertisers are keen on venturing into new media. Results of this survey prove that more advertisers and business owners today are looking for more innovative ways and methods to expand their reach and strengthen their brand image through new media like LED signboards and Social Media Marketing.
As part of the expansion plan, Advertising.com.my is moving forward to launch more value-added services which are not only cost-effective but impactful and practical to its clients in every sense. Where mass media still commands a strong following, Advertising.com.my aims to bring its clients' campaigns closer to the customers through the likes of public transportation advertising like buses and taxis and LED signboard and signage media at an affordable and competitive price.
Creativity and innovation
The next few years are very exciting times for Advertising.com.my as there will be more focus on creativity and innovation. A renowned team of artists and designers were recently formed to derive and conceptualize compelling artworks for the clients. This new and refreshed team comprises of renowned Malaysian designers who will be engaged in graphic and interior design in Malaysia. Meanwhile, the advertising agency has also employed a team of full and part time artists and sculptors in designing cutting-edge artwork for the same purpose. Essentially, the combination of the Malaysian designers and artists will provide Advertising.com.my the leading edge in offering design services in business premises of its clients for projects involving signage and signboards.
Signage and signboards
From the expertise and contributions of the new Malaysian designers and artist team, Advertising.com.my is well positioned to be the leader in providing signage and signboard advertising. Where this is concerned, this advertising agency owns, operates, designs and manufactures their proprietary LED technology which are commonly used in advertising boards. This in turn reduces the cost for the clients while the signboards can be used for various purposes. In addition to that, Advertising.com.my has also embarked onto changing the current practice of static billboards by replacing them and introducing the more versatile and content-rich LED advertising boards. In this area, Advertising.com.my has been the leading media planner for Billboard advertising in Malaysia for many years while the introduction of newer and digital features will surely give the advertisers more advertising leverage.
Mobile advertising services
Taxis, buses and trains make up the public transportation system of Malaysia. They are used by millions of commuters around the country and therefore are very effective means of advertising, roping in countless impressions daily. In this sector, Advertising.com.my was previously involved with taxi advertising since it became popular where it is still very much a flagship product for the agency. Looking forward to another year of success in this sector, Advertising.com.my will continue to offer top quality printing services for the clients to produce excellent prints which are used in taxis and buses as well as in other transportation modes. Another value added service offered to their clients in free brand exposure include Malaysia Free Advertising Portal.
Digital advertising
One of the most important and prominent focus areas for Advertising.com.my is in digital advertising. SMS (Short Message Services) marketing has been part of this advertising agency's portfolio for many years with collaborations with major corporations like Media Prima and international cosmetic brand Lancome in conducting Bulk Sms marketing in Malaysia and TV tie-in games. These are just among some of the many others who have benefited greatly through this interactive technology. With more users embracing mobile technology, this sector will only grow larger in the coming years and Advertising.com.my will continue to develop and design more effective digital advertising options like mobile applications and Social Marketing Malaysia.
Looking Forward
As 2012 comes to a close, marking 10 years of offering top quality advertising services to clients around Malaysia, the leading advertising agency looks forward with new focuses like digital advertising and the leading LED supplier in Malaysia. By owning and manufacturing these products through an in-house design and developing facilities coupled with the team of top Malaysian designers and artists, Advertising.com.my is well poised to move forward to be at the forefront of the integrated advertising market.