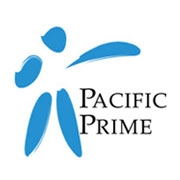 Preparations have been made for the future of policy plans and their benefits, and what impact a unisex policy will have on premiums
Hong Kong (PRWEB) December 20, 2012
Pacific Prime has been closely monitoring international insurance providers and their policies in the run up to the December 2012 EU Gender Directive.
Preparations have been made for the future of policy plans and their benefits, and what impact a unisex policy will have on premiums. Health insurers have had to take steps to avoid unnecessary premium changes for individuals who have planned not to get pregnant, or in the case of men, cannot get pregnant.
Pacific Prime clients under the IMG Select and Fusion plans will see a gender neutral approach applied to their policies, whereby benefits will remain the same but prices will be calculated on the average risk to both genders. This means that Pacific Prime policyholders who require maternity services will see a significant percentage drop in premiums whereas men will see a corresponding premium increase. If a couple is on the plan together, then the cost implications of the Directive should theoretically balance out.
Analysis sees male premiums increasing by 10-50 percent depending on their age, whilst females will see a fall in premiums by 6-30 percent. This could result in a risk of female rates rising to cover the loss of men who choose to exit their plans. in light of this, Pacific Prime identifies the retention of clients and plans as crucial for insurers during this delicate time.
Integra Global have chosen a separate method to accommodate the new regulations, and redesigned several plans. A substantial manoeuvre, it will take time and effort to properly explain the new policies to clients. The new plans are designed specifically for particular groups, with individuals or families being such targets.
Pacific Prime clients attached to Integra Global policies with families will soon be able to enjoy YourFamily and PremierFamily plans, while individuals are invited to join YourLife and PremierLife policies. Clients will be able to decide which plans to select based on whether they want to include or exclude maternity benefits, as pricing will vary.
December will see the Directive put into action in the EU, but Pacific Prime will not be surprised if similar practices and regulations become a standard for insurers worldwide in the near future.