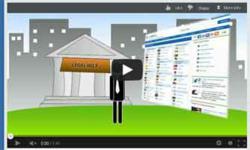 Using how to fill form videos help individuals to complete legal forms on their own and filing information on their own help to protect their privacy and not discussing or disclosing their personal information's to third person
(PRWEB) December 19, 2012
Today Laws.com, one of the largest online sites for free legal forms and documents announced the launch of free video tutorial for filling DIY legal forms.
In consistence with company goals of meeting the user's needs and to improve laws.com resource on a continuous basis to offer best of service for users, laws.com keep on work with customer to understand their need and fulfilling the user's needs by adding helpful legal resources and lawyer resources. According to this ongoing repetitive process, laws.com started working on long term demand of users on video instruction guide "How to fill various legal forms". Though the process of creating video tutorial for each legal form is not feasible, the company initiated the huge process of creating DIY instruction videos for important legal documents that are widely used by general public.
Laws.com made separate videos for individual legal forms. DIY video content enlighten the user about the legal form. The DIY videos help the user to understand the following things:
Who should use the form?
When should one use this form?
And finally, How to fill each field in the form and what are the data to be feed in and where the datas to be feed in.
Laws.com DIY videos take a sample applicant data and feed in the form, so it easy for the user to follow the instruction and fill in their own form data in the place of our sample information's. This way these videos are really comes handy for user in helping them to fill the form step by step.
Laws.com DIY Legal Forms video are great for users, who don't wish you hire a lawyer or other consultant but at the same time want to fill the form rightly without any issue. Using how to fill form videos help individuals to complete legal forms on their own and filing information on their own help to protect their privacy and not discussing or disclosing their personal information's to third person.
To make it even simple to access the videos, laws.com added all DIY videos on youtube, so anyone can watch it without downloading any plug-in to your desktop or mobile phone. Anyone can access all of these DIY Legal form videos on the following youtube channel