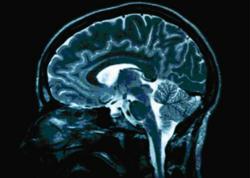 'NAFOD' is real, it has yet to be clinically defined but it is real. We will characterize it, further define it, address its unique and diagnosable qualities and show that while some 'NAFOD' traits are cross-diagnosable, it is distinctive.
Alexandria, VA (PRWEB) December 21, 2012
"NAFOD"- Loosely defined as "No Apparent Fear Of Death" came to the attention of Alexandria, VA based Clinical and Research Psychology practice Capital Therapy Group Administrator Scott Gordon, about a year ago, in an unrelated meeting, for an unrelated cause.
Over the past few months, Capital Therapy Group's Scott Gordon has been tracking the acronym from it's verbal origin, the 1 Star US Army General who brought it to his attention to it's current state which, as it appears, is still an acronym with no OFFICIAL classification, designation, diagnosable criteria, or true root.
Says Gordon, "I have tracked the acronym 'NAFOD' and it's theoretical meaning as far as I could, to no avail. Available members of every branch of the US Armed Forces and Coast Guard deny ever hearing of the term. I've spoken with PAO [Public Affairs Officer] Sonja Hanson at Navy Medical Center - San Diego, NAVAIR in Virginia, Wandra C. at Navy Personnel Command in Maryland and even The Bureau of Naval Medicine at The Pentagon; this acronym, while representative of what I theorize is a legitimate Psychological Disorder, appears nowhere in particular."
If spoken of only once, by a singular military Flag Officer, the acronym itself, though interesting, should play no role in the practice of Psychological Research; except; there is a small, definable yet unverifiable path of usage.
Open Source and Closed Source information gathering (Google, Bing, PubMed, LexisNexis) offers only five citations of either the acronym "NAFOD" itself or it's proposed definition 'No Apparent Fear of Death'. Two citations from Google are simply the recognition of the acronym itself, one citation is a presumably misused 'urban' definition, one citation is an unverifiable quip about a former Naval Aviator who lost his Flight Wings due to a "NAFOD" stamp and the last, a smaller but verifiable quip from another former Naval Aviator, Chris Cree.
Mr. Cree, formerly of Savannah, GA and now of Colorado Springs, CO spoke with Scott Gordon on Thursday evening and was quoted as such, "he [former Marine flight school roommate] was one of those entertaining types who tended to do stupid stuff. He'd be first in line (or maybe the only one in line) to jump off the roof into the swimming pool at a party, stuff like that. So it made perfect sense that the Marine Corps was sending him home due to "NAFOD". I never heard the term before he said it to me. But it obviously stuck with me once he did."
Scott Gordon and Research Assistant Casey Etzel have made it clear that, to essentially create a new, diagnosable Psychological Disorder, "hundreds of steps need to be taken."
Says Gordon, "We have come to the conclusion that "NAFOD" or, someone who could be categorized as such must be made into a personality profile or psychologically categorized as something other than what the DSM-IV TR shows us. To be 'NAFOD', we believe our theoretical human case study must exhibit behavior short of being Suicidal, clinically unable to be diagnosed as suffering from Schizotypal or Anti-Social Personality Disorder, Borderline Personality Disorder, Narcissistic Personality Disorder or anything else; this person is of at least above average intelligence and is clearly able to make logical and appropriate decisions - he or she just chooses not to."
"Our hypothesized 'NAFOD' patient is reckless beyond the hard-wired risk taking profile of an adult male, is knowledgeable about death, is aware of it's causes, takes risks not classified as 'calculated', is not a hero-type personality, is stubborn, and shares many traits of, but not nearly enough of, the disorders listed above. Our hypothesis is that this person is much like the late Bud Holland, USAF, who lost his life attempting to barrel-role a B-52 Bomber of which is was told for months, was physically and scientifically impossible. It appears Captain Holland had nothing to prove, he believed he could accomplish a feat, had no reason to so, had no reason to prove it, had no reason to believe his goal could be accomplished, he lived life short of a clinically Manic state, understood the consequences of failing, and with all of this in mind, made his attempt at Fairchild AFB in Washington State and lost his life. That.......is very interesting and, I do not believe such behavior has been addressed in a scholarly manner, until now," says Scott Gordon.
Capital Therapy Group Researcher Casey Etzel reaffirms, "NAFOD' is real, it has yet to be clinically defined but it is real. We will characterize it, further define it, address its unique and diagnosable qualities and show that while some 'NAFOD' traits are cross-diagnosable, the disorder itself is as distinctive as we believe it may be rare."
Gordon and Etzel ask that if anyone has personal or verifiable experience with the acronym "NAFOD" or the concept of "No Apparent Fear Of Death," they please contact Capital Therapy Group as soon as possible.
Scott Gordon and Casey Etzel can be reached at:
Capital Therapy Group
717 King Street, Suite 210
Alexandria, VA 22314
(571) 970-5771