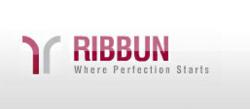 The Best SEO Approch
Rajasthan (PRWEB) December 20, 2012
Jaipur: Ribbun Software, an established and well-known Indian company in the internet marketing vertical has announced the launch of world class professional SEO services for small and medium scale businesses in the Indian sub-continent. Since Ribbun Software has a global presence and clients all over the world, it came as a surprise for most business owners that its professional SEO services are being offered at such economical rates. Business owners who have been paying hundreds of dollars every month to sustain their e-marketing campaigns are likely to be pleasantly surprised with this announcement.
Most Indian businesses do not have the tradition of spending heavily on branding and promotion. Very few business owners actually understand that professional SEO services can provide very high Return on Investment within a short time frame.
While it might be fine to avoid online branding and marketing if the service provider in question is incompetent, it goes without saying that well planned and expertly executed online marketing campaigns can actually change the direction of sales and revenue graph for a professional business organization.
When contacted, Mr. Mohit, the official spokesperson of Ribbun Software Pvt. Ltd. said, "A large number of Indian business owners spend heavily on setting up online systems and offline frameworks. However, they often make the common mistake of not hiring professional firms right when they begin." While some experts in the industry may not agree completely with his statement, it is true that several ecommerce players headquartered in India are yet to understand the importance of professional SEO services.
While some business owners with a basic expertise of internet marketing fundamentals end up targeting very broad keywords, others continue to run in circles, hoping to get 'targeted' traffic someday. As any SEO expert can tell, that day never comes and businesses end up switching to different products and services, curiously searching for something that could actually attract visitors who buy, subscribe or at least ask!
Professional SEO services are not just supposed to drive traffic. A well executed internet marketing campaign should help a business to rank well for 'buying keywords.' According to internet marketing experts, these are the keywords that actually bring potential customers looking to place an order, pay for a subscription or genuinely inquire about a service offering.
About Ribbun Software
Ribbun Software Pvt. Ltd. is a Jaipur (India) based internet marketing company with clients all over the world and it has the reputation of providing guaranteed results. The company has a strong presence in the United States and European markets today. Headquartered in India, the company is known to provide research based SEO solutions at reasonable prices.