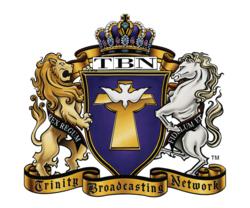 (PRWEB) December 19, 2012
Dr. Paul Crouch, Founder and President of Trinity Broadcasting Network, offered the following statement in the wake of the tragedy in Newtown, Connecticut:
"As we enter this week of celebrating Christ's nativity and the wonder of God's love, that He would send His only Son to save mankind, it is a time of great joy, hope, and promise. Yet the recent terrible tragedy in Newtown, Connecticut, as well as in Aurora, Colorado, Portland, Oregon and too many other places, remind us of the great evil that exists in this world. As Christians we believe that ultimately Jesus, the "Prince of Peace," is the only remedy for this evil, that He came to save and restore each one of us, and to teach us to love and serve one another. This Christmas, all of us with the Trinity Broadcasting Network fervently pray that the love of God will touch you and yours in a special and deep way, encouraging all of us to hold each other a little tighter, to help each other a little more, to comfort those who mourn until the dawn comes — and to deal with others in kindness, respect, and true friendship. God bless you."