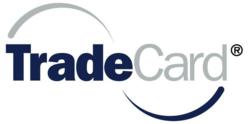 "Supply chain transparency and efficiency is a requirement for any competitive U.S. apparel or footwear company." Kevin Burke, President & CEO of the AAFA
New York, NY (PRWEB) December 19, 2012
TradeCard, Inc. announces the availability of a free online webinar featuring Patagonia and the American Apparel & Footwear Association (AAFA) that illustrates strategies deployed at Patagonia to obtain visibility into work in process and factory packing, scanning and shipment building. The webinar took place on December 13th and was headlined by Kevin Burke, President and CEO of the AAFA, Doug Freeman, Vice President of Supply Chain at Patagonia, and Gary Schneider, SVP of Account Management at TradeCard.
The webinar replay is available at: https://www2.gotomeeting.com/register/772729202
"Supply chain transparency and efficiency is a requirement for any competitive U.S. apparel or footwear company," said Burke. "During last week's webinar, AAFA member Patagonia was able to demonstrate its commitment to the environment and sustainability as important components to overall supply chain transparency. Patagonia's case study is a helpful reminder that leadership through collaboration has been critical to their success."
In its mission statement, Patagonia pledges to "build the best product, cause no unnecessary harm, use business to inspire and implement solutions to the environmental crisis." An essential component of its success in working towards its mission is transparency and visibility into the global supply chain. Patagonia has deployed a cloud-based strategy to obtain visibility into the movement of goods and suppliers throughout the production lifecycle.
"From Patagonia's perspective, there is now a single place where their entire supply chain can access data and collaborate," add Schneider. "Date changes are immediately fed back to Patagonia's ERP system so that all of the systems remain current and there is no reliance on any manual rekeying. Customer service reps have immediate access to promise dates. In addition to eliminating paper from the supply chain, Patagonia has empowered all of its suppliers to work smarter and with more efficiency."
The Patagonia webinar is part of a mini-series offered by the AAFA and TradeCard. In November, a webinar was conducted with Brooks Sports focused on smart business growth during uncertain times. View the Brooks Sports webinar replay at: https://www2.gotomeeting.com/register/578634362
About TradeCard, Inc.
Since 1999, TradeCard, Inc. has transformed global supply chain collaboration by boosting visibility, cash flow and margins for over 10,000 brands, retailers, suppliers and service providers operating in 78 countries. TradeCard delivers a cloud-based network that enables complex, multi-enterprise sourcing transactions across multiple layers of the supply chain. More than 45,000 individual users leverage the TradeCard Platform to streamline transaction flows, from purchase order through production tracking, shipment and payment. Embedded financial services throughout the supply network reduce capital costs and minimize risk. Multi-enterprise collaboration on the platform delivers visibility into the movement of goods, from raw materials to the store shelf. TradeCard's on-the-ground trade experts around the world allow entire supply networks to rapidly join and drive value through the platform.
The world's leading retailers and brands, including Levi Strauss & Co., Columbia Sportswear, Guess and Rite Aid, leverage the TradeCard Platform and its member network for sourcing and global trade. TradeCard, Inc. is headquartered in New York City, with offices in San Francisco, Amsterdam, Hong Kong, Shenzhen, Shanghai, Taipei, Seoul, Colombo and Ho Chi Minh City. TradeCard is located online at http://www.tradecard.com.
# # #