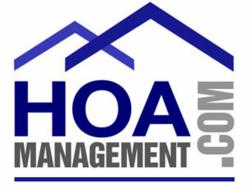 (PRWEB) December 20, 2012
HOA Management (.com) is proud to announce the relaunch of its industry-specific blog website, HOA Management Blog (.com). This website helps to educate those who volunteer in community associations across the United States, including an estimated 1.25 million who serve on their association's Board of Directors. The information on HOA Management Blog (.com) is presented in the form of blog articles written by industry professionals, such as HOA property management companies and other service providers. All of this information is available to homeowners completely free of charge.
The blog's new design will make it easier than ever, in numerous ways, to search for and find best practices and other helpful information about the community association industry. The homepage now provides an article spotlight, which features the most popular recent articles. Also included on every page of the website is a search bar which allows users to look up information related to a specific keyword. Clicking on the Blog page allows visitors to browse through articles using blogroll, to search through articles by the month they were contributed, or to search by article categories. These different search functions ensure that visitors to HOA Management Blog (.com) are able to locate the information they need in a timely manner.
A new feature of HOA Management Blog (.com) is the Resources page, which contains links to websites that also provide pertinent information. Among the items on the Resources page are links to the property law of each state as well as a link to Robert's Rules of Order in its entirety. In addition to this, HOA Management Blog (.com) gives users the opportunity to search for association management companies listed on the HOA Management (.com) directory. This is accomplished via an interactive map which allows visitors to click the state of their choice to view the management companies listed in that area.
Community associations, which include homeowners, condominium, and property owners associations, have seen a dramatic rise in popularity over the last several decades. The increase in popularity is attributed to the fact that community associations help to protect home values, ensure aesthetic conformity, and help meet the demand for certain services that are no longer offered by local governments. The Community Associations Institute estimates that there are currently over 300,000 community associations in the United States which house approximately 60 million people. With nearly 1 in 6 Americans living in a community association, information presented on HOA Management Blog (.com) is becoming increasingly sought after and queried on major search engines.
HOA Management (.com) is a leading HOA property management directory that uses targeted marketing strategies to reach out to community associations and offer them free access to its online directory. Association residents and board members are able to connect with professional management companies and service providers in their local area by searching on the HOA Management (.com) directory. To learn more about HOA Management (.com), visit http://www.hoamanagement.com or email sales(at)hoamanagement(dot)com. To learn more about the community association industry, visit HOA Management Blog (.com) at http://hoamanagementblog.com or email blog(at)hoamanagement(dot)com.
###