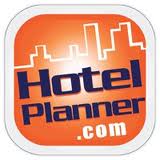 West Palm Beach, FL (PRWEB) December 19, 2012
Trailways Transportation System is pleased to announce a new partnership with HotelPlanner.com, the leader in the online hotel group sales market. Trailways Transportation will directly integrate HotelPlanner.com's booking technology into their website (http://www.trailways.com) so it will be easily accessible to all clients with a need for individual or group travel.
"We are very pleased to a have an easy, one-stop way for our bus charter customers to also reserve hotel rooms for their groups via our website anywhere in the world through Hotelplanner.com" Trailways President & CEO Gale Ellsworth said.
Trailways is North America's oldest independent group of privately owned motorcoach companies, operating over 2,500 luxury-styled motorcoaches, serving more than 1,000+ destinations throughout North America and parts of Europe and safely carrying more than 16 million passengers annually. Over the last 75 years, Trailways has grown and evolved and remains a well-regarded brand today.
Tim Hentschel, CEO of HotelPlanner.com, stated "HotelPlanner.com is proud to partner with one of the most trusted brands in motorcoach travel."
HotelPlanner.com was founded in 2002 by Tim Hentschel and John Prince, and has since achieved a global portfolio of 50,000 hotels. According to Experian, the company is a top 50 travel site. HotelPlanner.com focuses its efforts on the group market to help clients select the right property for their event, combining technology with a highly experienced staff of professional meeting planners to deliver outstanding service. The company recently opened its European Headquarters in London, United Kingdom and is rapidly expanding its team of experienced meeting planners globally.
Visit http://www.trailways.com to secure your motorcoach and hotel accommodations.