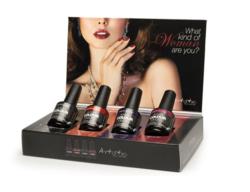 With this increase in staff, we can meet demand and ensure our loyal customers receive their products before Christmas. We are a growing company and are always looking to strengthen our team with outstanding individuals
(PRWEB) December 20, 2012
eNail Supply have successfully completed a recruitment drive to increase their team in the wake of high demand and increased sales this Christmas. The company, who supply professional beauty products via their nail supply online store were struggling to keep up with the high level of orders and fulfilment requirements being received in the Festive rush. Despite daily news of a struggling US economy, eNail Supply were delighted to report healthy sales in the last quarter and an influx of new staff.
eNail Supply CEO, Sudeep Arya said, "We have experienced a significant increase in our sales in the run up to Christmas. This means the demand on our resources increases too. We had to ensure we could meet the surge in demand at this time of year. We have worked hard to recruit new team members who meet the company's high quality standards. We are delighted to welcome our new members to the team!"
The recruitment drive was good news for the new team members too, some of whom were out of work prior to their successful employment with eNail Supply. The new staff will join the existing team to serve clients from all over the US on a daily basis, sharing their beauty knowledge to help customers choose the right products for their needs. Mr Arya went on to say, "eNail Supply have a solid reputation for providing specialist beauty products to professionals and the public. With this increase in staff, we can meet demand and ensure our loyal customers receive their products before Christmas. We are a growing company and are always looking to strengthen our team with outstanding individuals. Two of our new members are experts in the Artistic Color Gloss range of beauty products, so they will be on the front line providing advice for customer enquires straight away. "
The new staff had a short time to familiarise themselves with the entire range of Artistic Color Gloss and Artistic Color Gloss Gel Polish which is available to customers from eNailSupply. The company take pride in ensuring their staff are aware of the most popular colors and customers' top choices. This season those are Artistic Color Gloss Soak Off Gel in "Bling Bling", "Avant Garde" and "Glam". Stocks of these top sellers have been fully replenished and the new staff ready to meet the demand and answer customer enquiries quickly.
The new staff are also busy learning about all 38 bottled colors available in the Artistic Colour Gloss Soak Off Color Gel range. Senior staff have been helping train them, ensuring they know the full product range is the best there is in terms of quality and endurance. In addition to knowing the colors, the new members have been fully trained in the entire range of nail supplies online including everything a customer needs for buffing, priming, UV curing, color coating and glossing their nails.
The Artistic range of Colour Gloss includes a pH Nail Prep, Nail Product Remover and a Nail Surface Cleanser and customers who love the range also require Artistic Soak-Off Glossing Gels, Artistic Colour Gloss Building Gels, Artistic Colour Gloss Soak off Bonding Gels and Artistic 36 watt UV lights as part of their order. The staff have the extensive product knowledge needed to provide advice to customers and help them choose the perfect set of products for their needs. It is a massive range of products to learn, since many are available in multiple bottle sizes and include various package discounts and money off vouchers. However, the team have pulled together and the company is ready with their online nail supplies to make sure customers have a dazzling and festive Christmas with all their beauty needs met in plenty of time.
About Us
eNail Supply supplies professional and salon-quality beauty products for the hands, feet and nails, online. It stocks a huge rand of brands including Essie Nail Polish, CND Shellac, Artistic Color Gloss and Gelish for shipping worldwide. eNail Supply supplies to licensed nail technician, aesthetician, depilatory professionals and beauty consultants as well as regular shoppers. It offers worldwide delivery and complimentary help and advice from a team of qualified technicians.