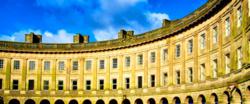 We've recently acquired a website which we have admired for a number of years
Peak District, UK (PRWEB UK) 21 December 2012
http://www.buxtononline.net has been rescued from the Far East by a team of intrepid Derbyshire explorers and brought home to be re-branded.
'We've recently acquired a website which we have admired for a number of years and we can't wait to boast about it,' explains James Dobson, director and wildlife photographer for the hugely popular Peakapedia website all about Derbyshire, Peak District Online. 'Our team of writers and researchers have been beavering away sourcing all the latest up-to-date information about modern day Buxton to fill the site with content, but also going back years to find archived history, facts and figures creating a really compact source of information for anyone interested about this area.'
Thanks to some secret service negotiations which would seriously impress her Majesty, the website which should never have left, is back to the UK with a vengeance. The brand-new revamped website boasting about Buxton goes live, complete, restored and brought back to life with its glorious accompanying photographs, but it wasn't an easy task explains Steve Wake, fellow director and landscape photographer for the website.
'We thought this was a real shame the old site went off-line because it was very resourceful for Buxton residents and visitors to the Peak District,' he said.' We have, for the last few months, been in negotiations with the new owner of the domain name to sell to us, so we could rebuild this great site and bring it back to Britain and more importantly, back to the Peak District.' He continues, 'The owner of the domain name is actually a businessman in Japan, so the team at Peak District Online felt very passionate that they should acquire the website and bring the Buxton website back home where it belongs.'
With over 50 pages now live, the team at Peak District online promise this isn't the end and will endeavour to keep updating the site as they delve into the history and add more pages keeping residents and visitors up-to-date with all the relevant news, events and information for anyone wishing to stay, or visit Buxton and the surrounding area.
Steve went on to explain,' it is still in its infancy really as there is so much to write about Buxton and our researchers and writers are having a lot of fun sourcing all the old, intermediate and brand new up-to-date information to keep the website current but we feel for the moment we have completed a real journey. It is now live and has some really good content and photographs already on it and it is our aim in the early part of next year to keep it growing steadily every week.'
Using their team who are all experts about the Peak District, Buxton Online is aimed at finding out about the town that has everything. With its stunning countryside, its mixture of tiny interesting streets, open spaces and alleyways which would give Harry Potter a good run around on his broomstick they say. It has a mix of hustle and bustle, but the serenity and space to take the time to sit and relax but also has a rich, surprising and entertaining history which is highlighted perfectly in their prose.
Just like Peak District Online, http://www.buxtononline.net will grow and grow with new information as it becomes available, so Steve and James would urge all to please give the site a visit and bookmark it for the future.