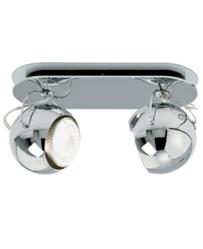 Versatile and modern - Beluga series by Fabbian
Tarpon Springs,FL (PRWEB) December 27, 2012
Lighting55 , The online premium light fixture supplier, has unveiled a new collection of limited edition Italian lights from Fabbian lighting. These lights comprise of ceiling and suspension lights, wall scones, and outdoor floor lights. There are three light lines on the collection – Cubetto, Beluga, and Vicky- and each brings in its own distinct characteristics in excellence and function, and offers customers quality in diversity. Besides, there is a constant assurance of performance and customer service by the web store, and this is a great value addition to the products in the collection. Buyers are impressed with the Lighting55.com.au stamp of quality assurance and end-to-end pre and post sales support.
Lighting55 has included very special lights from Fabbian in its latest collection. There are beautiful Sospesa suspension light s in flat tampered glass with internal circuit housing. This brings forth a light item that is extra flat and suspends from the ceiling. There are several ceiling lights from the Beluga line that have shiny chromium finish and soft light diffusers in various hues. There are both metal and glass lights with aluminum finish.
The Cubetto line of light fixtures from Fabbian feature ceiling lights, pendants and wall scones, and adjustable ceiling suspensions. A Cubetto ceiling light is lead lined and sandblasted and uses halogen bulbs to produce a 50W bright light for the living or bedroom. The Vicky line is an exceptional combination of wall scones, multiple pendants, and exquisite glass and metal crafted table lamps. A Vicky table lamp uses fabric lampshade, lead crystal diffuser and chromium finish plates.
Buyers find these lights suited to their home and modern lighting needs. Architects, interior designers as well as those who have an eye for fine lighting find the lights suitable for their projects and clients. Tiffany from Perth had purchased new light fixtures from Lighting55.com.au and shared her experience, "Their company is just fabulous. I booked my items, but later asked if they could change my shipping date as I had to get my new fixtures to the electrician quickly. They were happy to accommodate, and I'm just very happy with their services."
Gayle, an architect from Sydney also expresses similar sentiments, "Your company has fulfilled all promises. Thanks for answering my mails quickly and offering a low price is what makes you my favorite vendor. I will let all my friends know about your excellent services." These statements represent the faith customers have in the company and the fact that it is rated AAA with Best Business Bureau makes for greater assurance. They offer free merchandise shipment over $500 and have a skilled staff of electrical technicians who offer 24 x 7 light installation support to customers. The company is the leading supplier of contemporary lighting to clients all over the world and there is assurance of timely delivery with completely secure shipment. The company is constantly upgrading the standards of service to suit customer needs.