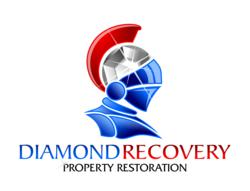 Dexter, MI (PRWEB) December 28, 2012
Located in rural southeastern Michigan, just miles from Ann Arbor, the residents of Dexter had to face the challenges of dealing with a natural disaster when a tornado ripped through the town, significantly damaging 105 homes and completely destroying 13. The storm also downed trees and power lines, and flooded local roads.
While there were no fatalities or serious injuries, there was plenty of damage. Diamond Recovery was quick to respond, focused first on the needs of the residents of the damaged neighborhoods. The company, which specializes in disaster restoration, primarily fire and smoke damage, water damage, mold remediation, as well as other construction related services in response to a variety of catastrophes, worked round the clock to bring relief to the neighborhoods of Dexter.
Drawing on over 40 years of experience, Diamond Recovery focused on restoring normalcy in the wake of the disaster. The effort did not go unnoticed. One resident said of Diamond Recovery, "Their people did a wonderful job putting our neighborhood back together with compassion."
Another resident commented, "Diamond Recovery is like our family now."
As stated on the Diamond Recovery website: "We pride ourselves on employing some of the finest restorers in our area—people who take care of our customers like they are part of their own families. Our goal is to help our customers make informed decisions that they are comfortable with. This commitment is met through our expert knowledge and top-notch customer service throughout every phase of the project." The residents of Dexter seem to agree.
It is a commitment to the customer that has made Diamond Recovery the leading restoration contractor and emergency response group in the tri county area. Located in Novi, Michigan, Diamond Recovery services institutions, commercial and residential properties in all manner of water-damage clean up, fire damage, disaster response, including full-scale restoration and trauma scene clean up and they are often called upon to service the Detroit area.
For information about Diamond Recovery, formerly known as Tri County DKI, visit http://www.diamondrecovery.com/
Or you can visit their emergency response page directly at: http://www.diamondrecovery.com/services/emergency-response/
For less immediate needs, visit their service page at: http://www.diamondrecovery.com/services/
To contact the company, go to: http://www.diamondrecovery.com/contact/