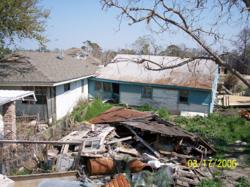 "We've been looking for a quality online offering for Xactimate for a long time and feel we have finally found a great solution." Scott Hutton, Training Director, WeTrainAdjusters
Houston, TX (PRWEB) December 27, 2012
Training is moving to a digital age. But, Xactimate has never been taught as a complete course online before. Webinars offer limited scenario based training. Classroom courses vary in quality and cost.
Martin Langley knew that there was a better way. After signing a contract with Xactware® permitting the use of their copyright marks and logos and then becoming an Xactimate Affiliate Trainer, he set out to build a better solution. The result is a completely new form of online training for Xactimate.
Langley's Xactimate course is made up of 70 easy-learn short training videos totaling 15 hours of instruction using live action Xactimate screen capture with explanatory narration. The students also receive a comprehensive supporting manual which mirrors the video course providing a second learning tool. Online student support is also included as part of the training package.
Langley feels strongly about delivering an excellent training product to his students.
"I set out to provide students with a consistent top quality course that covers the requirements of adjusters in the field. The training shows them how to use the tool in a real world environment."
The course covers setup, sketching rooms and roofs, graphical estimating and many topics, like macros, vertex angles, decks, reference areas that are typically not covered in a standard classroom course. This approach allows students to create a complete storm estimate.
In addition, the course also has material to help students prepare for Level 1 Xactimate certification which is commonly looked for by deployment companies.
As part of his reseller program, Langley recently signed an agreement with WeTrainAdjusters, an online adjuster training school.
"We've been looking for a quality online offering for Xactimate for a long time and feel we have finally found a great solution." Scott Hutton, Training Director, WeTrainAdjusters.
WeTrainAdjusters is planning on offering the course in early 2013 in conjunction with their Florida adjuster licensing course.
Looking towards the future, Langley plans on additional courseware including a course on Xactscope®.
The online training offers students a number of advantages including allowing a student to review the same training multiple times, lower cost, home based, self-paced and dual training with video and manual with online trainer support. Companies interested in learning more about the training can contact Martin at [email protected] or call (281) 691-1690.
About Martin Langley
Martin has 30 years' experience inspecting properties and is certified with most of the major carriers. He's a Level 3 certified Xactimate Affiliate Trainer, one of only about 60 in the world today. His background as a trainer and adjuster allows him to create effective and enjoyable online courses.
About WeTrainAdjusters
WeTrainAdjusters is an insurance-focused area of MindCross Training. Founded in 2001, MindCross Training is a training development company focused on providing various types of cost-effective training and training services.