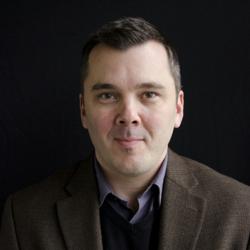 The 'Oh' in Eight Oh Two is about the client and vendor coming together to use the web as a channel for new business in ways that may not have occurred before.
Bennington, VT (PRWEB) December 20, 2012
Green Mountain Information Technology, Inc, a full-service digital agency based in Southern Vermont, has rebranded itself as Eight Oh Two Marketing. Specializing in all facets of digital marketing including SEO, SMO, Paid Search, Email, Affiliate Programs, Website Development and more, the company is rebranding itself Eight Oh Two to emphasize their renewed focus on all things web commerce. The agency's name change is followed by the launch of a new website.
The company's owner and president, Ken Reig, explains the name change, saying, "The new moniker is meant to breathe new life into a growing business that has long since evolved beyond an IT company." Founded in 2003 as a North Carolina corporation, the business moved to Vermont in 2005 when it shifted its core focus onto the online marketing arena.
"The name change isn't just representative of Vermont's area code," Reig says. "In digital marketing, it's critical to stay on top of the game to know where the best and most appropriate opportunities lie on the web. The 'Oh' in Eight Oh Two is about the client and vendor coming together to use the web as a channel for new business in ways that may not have occurred before."
The company is launching a new website to streamline their onboarding process with 100% transparency for new clients. The new site will feature a detailed list of services, staff bios and a blog featuring the latest news and company views of what's happening in the digital-marketing arena.
While a Vermont company at heart with local clients such as Orvis, VSECU, Nutragenesis and others, Eight Oh Two also works with national and global companies including Colin Cowie Lifestyle, DeBeers, Crazy Shirts and a host of mid-sized businesses from Hawaii to Maine. Their expanding client base and offerings of service coincides with the company's rebranding.
"Over the last several years we've emerged as a real player in the retail and B2B sectors on the web, providing marketing services to large and small businesses," Reig says. "We've assembled a crack team of world-class E-marketers, and we're poised for significant growth in the near future."
In addition to the rebranding project, Eight Oh Two has also announced a new initiative dubbed "The Put Your Money Where Your Mouth Is" campaign. In an effort to show the revenue potential available through online marketing, Eight Oh Two will start a new business entity, sell products online, and take the venture to a profitable state inside of twelve month. The entire project will be 100% transparent, with budgets, strategy, sales figures and commentary all published regularly on the company blog.
"Digital marketing is still a young industry, and hack marketers here and abroad have created a lot of distrust in the marketplace," says Reig. "We're taking on this initiative to prove an enterprise-level of competence and credibility to our prospective clients. Along the way, we plan to make some money doing it!"
More information on the Money-Where-Your-Mouth-Is campaign can be found on the company website at http://EightOhTwo.com.