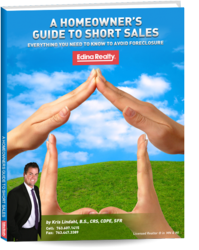 I've received many questions about the Morgan Stanley process via phone and email over the last few weeks so I've set up a seminar for later this week explaining the process
Blaine, MN (PRWEB) December 19, 2012
The experienced Edina Realty agent Kris Lindahl announced that that he will exploring the Morgan Stanley short sale process at a seminar later in the week in Blaine, Minnesota. "I've received many questions about the Morgan Stanley process via phone and email over the last few weeks so I've set up a seminar for later this week explaining the process,"Kris Lindahl said, and continued,"It's important for people to have this type of information."
"With the complexity of the short sale process increasing as more and more lenders are participating I believe there is an increased need to release information regarding these banks and lenders,"Kris Lindahl said, and continued,"And I'd like to get the word out ahead of time that those looking for information on the Morgan Stanely process can come to this seminar and get what they are looking for."
In addition to the Morgan Stanley process Kris Lindahl will also be going over general short sale information including how to check your eligibility and what to do once you've found the right agent. "I believe that in order to sell or buy a home you need to have the best tools at your disposal and with me as your agent I can guarantee that will be the case,"Kris Lindahl said, and continued,"I'm excited to go over the Morgan Stanley process later this week."
Kris Lindahl recently received the Chairman's Award from Edina Realty for excellence in sales and sales volume. Call Kris Lindahl and the Kris Lindahl team at (763) 607-1415 for more information. Visit the Minnesota Short Sale Calculator website to check eligibility and the Kris Lindhal real estate website. Download the complimentary eBook titled "A Homeowner's Guide To Short Sales."