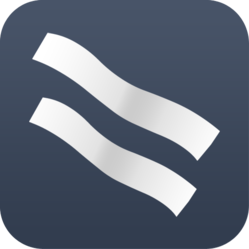 The amazing growth of Reddit continues to provide a fantastic opportunity for BaconReader.
Kansas City, Mo. (PRWEB) December 19, 2012
Leading mobile app developer, OneLouder Apps today announced a new tablet optimized UI for its BaconReader for Reddit app. The stunning new design looks great on all the most popular Android phones and tablets, including the Samsung Galaxy SIII, Nexus 7, Nexus 10, Kindle Fire and Kindle Fire HD.
The app is available to download free via Google Play and the Amazon Appstore.
"The amazing growth of Reddit continues to provide a fantastic opportunity for BaconReader," said Evan Conway, president, OneLouder Apps. "Creating BaconReader for Android tablets is exciting as we continue to support the very best mobile experience for Redditors."
BaconReader delivers a complete Reddit experience for Android phone and tablet users. The app provides instant access to links, pictures, comments, as well as features like subreddit grouping, keyword and domain filtering and immediate picture uploading.
In addition to the new tablet optimized design, BaconReader is the only Reddit app with a step-by-step "Redditorial" guide helping users navigate more easily. The app also includes other awesome features like:

Full screen mode
Multiple widget options
Color coded comment threads
Rageface and look of disapproval support
Jelly Bean compatibility with expandable notifications
You can follow r/BaconReader on Reddit for the latest BaconReader updates and features.
About OneLouder Apps:
OneLouder is a leading mobile app developer focused on simplifying and organizing social content on mobile and tablet devices. The company has had more than 20 million downloads across its suite of apps including, TweetCaster, FriendCaster, 1Weather, CBS SportCaster, ChannelCaster, Slices, POWOW, BaconReader, Live 140, and Explore 140. For more information visit http://www.onelouder.com; follow us on Twitter and become a fan on Facebook.