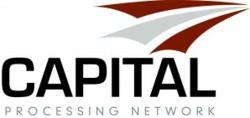 A problem with your credit card terminal may stop your business in its tracks.
Phoenix, Arizona (PRWEB) December 20, 2012
Capital Processing Network, a Phoenix-based merchant account services company, today released a series of informational videos designed to help business owners troubleshoot issues with credit card terminals. These videos, available to the general public via YouTube, make it possible to diagnose and fix common issues that business owners may have with their credit card machines.
"Depending on your business model, most of the money you generate may be coming through your credit card machine," said Jeff Stephan, President and CEO of Capital Processing Network. "A problem with your credit card terminal may stop your business in its tracks, so we wanted to make it possible for company owners and employees to fix common issues quickly."
Debit and credit cards account for trillions of dollars in annual purchases, but credit card terminals need to function properly in order to accept payments and batch out a day's receipts. The videos created by Capital Processing Network are designed to resolve the most common issues reported by callers to the company's Phoenix customer support center. The YouTube channel, Capital Processing Network, shows solutions for phone line, card reader, and IP errors.
"We have a 24 hour support line for troubleshooting common terminal issues, but it isn't always easy to describe a solution to a customer verbally," said Stephan. "With these new videos, people can actually see how to fix their credit card terminals. If you're not a Capital Processing Network customer, but have the same machine type, you can also benefit from these troubleshooting tips."
Additionally, several videos were created to show the features and benefits of newer credit card terminal designs. The newest generation of credit card machines has built-in security and compatibility features that were unavailable in models made just a few years ago. For example, new credit card terminals are designed to accept smart cards and wireless payments from smartphones. Because credit card companies have mandated a functionality upgrade by April 1, 2013, consumers can expect to see newer terminals in many small and medium sized businesses as the deadline approaches.
About Capital Processing Network:
Capital Processing Network is a merchant service provider with US based service and support. The company offers a full range of services including merchant credit card processing, credit card terminal leasing and rental, TransArmor fraud prevention, and solutions such as gift cards and virtual terminals. Capital Processing Network also offers services such as check conversion, transaction reporting and management, and long term account maintenance. For more information please call 1-877-456-9747 or visit http://www.capitalprocessingnetwork.com.