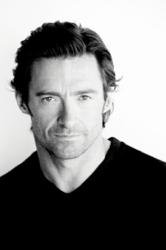 We love it when good people get the help they need through Pay It Square fundraisers
Grand Rapids, MI (PRWEB) December 21, 2012
Pay It Square – The easiest way to collect money online, reports exciting growth for 2012. In the past year, over 5,000 new registered users collected money from more than 30,000 online payers, making it the best year on record for Pay It Square. The site announced that it has helped users collect more than $3 million over the course of the year.
The largest area of Pay It Square growth has been from collecting money through Facebook. Pay It Square allows users to connect their collect money page to their Facebook fan page, and share their pages with fans. "We've seen around 80% growth in that area, it is really a useful tool, especially for fundraisers with great causes behind them" says Pay it Square founder Brian Anderson, " We love it when good people get the help they need through Pay It Square fundraisers"
One player has brought major attention to Pay It Square, Hugh Jackman, after he donated two tickets to the group Everyone Matters out of Los Angeles. The group's founder, HeathCliff Rothman, decided to use Pay it Square because of its ability to easily merge a social media campaign with a fundraising campaign. He created a page on Pay It Square and had it published to his Facebook page within minutes. During the two-week period, Rothman's page saw over $4,000 in donations to win the tickets.
"I am very proud of how far we've come in less than 5 months with Pay It Square", stated Raechel Carr, who started the fundraiser Help4Raechel to pay her family's medical bills. With the help of Pay It Square, Raechel has raised over $37,000, and has set her new goal to $50,000. Raechel also utilizes the Pay It Square on Facebook tool for her fundraiser, and has raised thousands of dollars by connecting with donors through social media.
Lately, Pay It Square organizers have been gearing up for the holiday season by collecting donations for fundraisers and pooling resources for gifts. Many organizers already use Pay it Square to collect for parties and other events, all of which can be started on the site and sent to friends and family within minutes.
Dan Frank wanted a way for his neighborhood association to collect money online for a gift for the president of their association. In years' past, he had tried collecting money from members during association meetings but couldn't collect enough for a decent gift. This Year, Dan found Pay It Square and created a page. It only took one weekend for him to collect $200. "That's more than I could have collected by simply asking and it's the most we've ever gotten for the President's gift, ever" Dan was able to present the gift to the association President, saying "Brett has gone above and beyond what you would expect of a Board president, and while $200 doesn't compare to the amount of work he has contributed to the board, I believe it would have been almost impossible without Pay it Square"
###
About Pay It Square:
Founder Brian Anderson came up with the idea for Pay It Square after many years of playing soccer in different leagues. He realized how much effort it was for the team captains to manage the team's registration every season. In many cases, the team managers or organizers just paid the entire registration fee. Then, they would pester people for weeks to collect all of the money. Often, they were not able to collect everyone's payments and sometimes even lost track of what payments were made; this is where Pay It Square comes into play. It allows organizers to set up a dedicated web page with content about what they are collecting for, amount they need per person and a system to manage those payments.
For more information visit http://www.payitsquare.com, visit them on Facebook or follow them on Twitter @payitsquare.
Visit http://www.PayItSquare.com to learn more about using the site for holiday fundraising.
About OST:
OST (Open Systems Technologies) is a $68 million company with offices in Grand Rapids, and Ann Arbor, Michigan, Minneapolis and London, England. OST has been focused on providing IT infrastructure services and products for over fifteen years; in addition OST offers security services, custom application development services, managed services, and business process services. Since 2003, the company has grown it revenue at a compounded rate of over 35% annually. In 2007, 2008, 2009 2010, 2011, and 2012 OST was recognized in INC. magazine's 5,000's Fastest Growing Private Companies. OST was also listed on CRN's Tech Elite 250 in 2010 and 2011, and CRN's FastGrowth100 in 2007, 2008 and 2009 and on the Michigan 50 Companies to Watch in 2009.
For more information visit http://www.ostusa.com