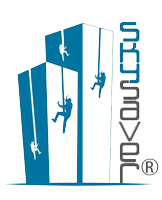 I know there is a need for the product, but I am also familiar with the Research and Development team. They are making every single effort for compliance, safety and quality control. I have complete trust and faith in them.
Manhattan, NY (PRWEB) December 21, 2012
What makes a life saving device credible? Is it the material it is made from? Is it the country it was made in? Or is a device as good as the people that make it? At SkySaver there is an exceptional attention to detail in the production of their personal rescue devices (PRDs). As a leader within their field, SkySaver offers civilians an opportunity to survive natural or planned disasters. The quickly growing startup continues to align themselves with industry leaders: NFPA, ASTM, International Counter Terrorism Officers Association, RKB, National Defense Industrial Association and Ernst & Young. The LLC recently created a summer internship experience with seven Rutgers MBA students. Traditional education offered the a rare outside perspective to add to their already overwhelming positive response.
NYU student and social media enthusiast Jason John sat down with the SkySaver team. He decided to get an inside look at what motivates SkySaver. The only way to find answers was to go to the source. Their team consists of calm, reserved members of the Israeli Defense Force (IDF), retired NYPD author, Homeland Security representative. As people who served to protect their country, they decided to do more. Do more for our civilians so that they may not suffer the harsh realities of our unpredictable world. The opportunity to sit with the Executive Director, Lou Krupkin, gave Jason an inside look at the company culture of this Wall Street startup.
'Sometimes you can't depend on the rescue authorities because there might not be time for them to get to you. SkySaver allows you to self-rescue as opposed to having to wait for first responders to get to you when they're busy trying to rescue many people.' Lou's words hit home. In the wake of America's recent shootings, self rescue has been brought to the forefront of discussion. In speaking with Lou, there is an intense focus mixed with an incredible humility. Lou has worked with the Israeli Defense Force, Homeland Security and multiple counter terrorism organizations. When asked the benefit of working with such groups, Lou response was concise, "I'm able to get in and meet with a lot of the right people." The work involved in building a strong startup requires all the right pieces. Those pieces include research and development, a department Lou has "complete trust and faith in."
When writing up the responses, Jason couldn't help but feel in awe at the sense of urgency Lou's words carry. There seems to be an international shift from USA to Israel in the way we respond to emergencies. Hurricane Sandy's recent damage has alerted our federal and state government to realize how many Americans live in our country. There is a responsibility civilians have to themselves and there is a responsibility the government holds to protect them. The greater the initiative for civilians to take action, the more likely the government is to respond. Students are entering colleges at an increasing rate and dorm rooms must be up to standard. Safety from life's unexpected wrath will always be a priority, SkySaver wants to be the solution.
Is SkySaver the next big startup or a device ahead of it's time? Take a look and decide.
http://www.youtube.com/watch?v=wGQvf_qNm4E
SkySaver HQ - 40 Wall Street Manhattan, NY. 10005
For further information contact jasonj(at)skysaverusa(dot)com and follow up @skysaverusa or @jasonkid11