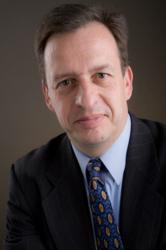 Albany, NY (PRWEB) December 20, 2012
As CDPHP® continues to build a strong support network and works toward improving technology and infrastructure, the company is pleased to announce the addition of Neil Brandmaier as senior vice president of information technology and chief information officer.
Brandmaier has technological and engineering experience on a worldwide scale and will use his expertise to further the goal of improving quality and care for CDPHP members at a better cost.
In his role, Brandmaier will be responsible for providing and supporting a strategic vision and plan for information services now and in the future. He will also manage the implementation of managed care information systems and monitor all applications to ensure that they are cost effective, capable of rapid response to continually changing needs, and aligned with the strategic and operational goals of CDPHP.
Throughout his career, he has been responsible for the management, optimization, and transformation of global technology and business operations to improve productivity, improve the stakeholder experience, and deliver new capabilities to business units for numerous companies.
Brandmaier holds a Master of Science degree in management of technology from NYU/Polytechnic and a Bachelor of Science degree in mechanical engineering from Rutgers, The State University of New Jersey.
About CDPHP®
Established in 1984, CDPHP is a physician-founded, member-focused and community-based not-for-profit health plan that offers high-quality affordable health insurance plans to members in 24 counties throughout New York. CDPHP is also on Facebook, Twitter, and LinkedIn.