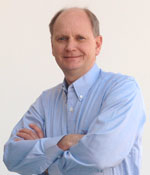 "I have to give my son credit for his good sense. He did not just arbitrarily check one and hope he did the right thing. I was able to explain to him there are legal reasons why this question is asked."
Provo, UT (PRWEB) December 19, 2012
Often when starting an LLC, the discussion touches on member managed vs. manager managed formalities. It is easy to make the right choice when given the proper criteria. An article just released by LegaLees Corporation reveals the necessary criteria to help business owners make the right choice for their company. It was written by asset protection and business structuring attorney, Lee Phillips.
Attorney Phillips said, "Recently my son went on his state website to start his own LLC. He downloaded the document and began answering the questions and then called me. 'Which should I check, member managed or manager managed?'"
"I have to give my son credit for his good sense. He did not just arbitrarily check one and hope he did the right thing. I was able to explain to him there are legal reasons why this question is asked and understanding the reason is an important first step. This experience let me know that there are probably a number of people with the same question. This article should help clarify the important considerations," Phillips explained.
To be legally sound, only two of four specific elements can be used to define an LLC when it is formed. The four elements are liability shielding, centralized management, transferability of interests, and continuity of life. If more than two of these elements are chosen, then the LLC is technically defective.
The most important element that every LLC should have is limited liability. Once the LLC has limited liability, it can choose just one other element. The element that pertains to the choice of member managed vs. manager managed is centralized management. When forming an LLC, if the manager managed box is selected, then centralized management has been chosen and there are no other choices.
Mr. Phillips observed, "Many advisors simply tell their clients that they should check the member managed box because it is the most popular option; however there are times when there is no choice but to have a manager managed LLC. For instance, if there is a silent LLC partner who is putting in money, but wants no part of the LLC management, then the manager managed option is the only choice. The important thing is that people forming an LLC understand these options and make an informed choice. The article further explains the importance of understanding this concept.
Mr. Phillips serves as a counselor to the Supreme Court of the United States. He is the author of 11 books, along with his latest book Protecting Your Financial Future. He has written hundreds of articles for professional people assisting them in finding various strategies to use the law to protect their property, save taxes and make additional money. He is an asset protection, tax planning and entity structuring attorney who has given addresses at thousands of business seminars. He enjoys helping other people apply the law, not only to provide asset protection and estate planning, but to use it to structure businesses and save taxes, helping individuals reach new financial heights.
LegaLees was founded in 1982 by Lee R. Phillips. It is a legal self-help publishing company. It produces products designed to help people understand the law. Based on his own personal experiences, Mr. Phillips realized that people needed to be able to understand how the law works so they can direct their own legal professionals. He also saw that people who want to do their own legal work need to be shown how, not just handed a fill in the blank form. LegaLees has designed many products to help individuals structure their personal and business affairs. All of the products help the end users protect assets and prevent legal disasters that can strike at any time.