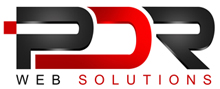 Most business owners have realized that marketing their business online is the best way to reach more of their potential customers
Baltimore, MD (PRWEB) December 20, 2012
As the year is coming to an end, PDR Web Solutions receives recognition from Baltimore Business Journal and confirms growth plans by announcing a new hire.
Maryland web design and internet marketing firm PDR Web Solutions has been included in the list of top 50 largest minority-owned businesses in the Baltimore area as a part of the Diversity in Business rankings compiled by the Baltimore Business Journal (BBJ).
To qualify, the companies had to be at least 51 percent minority-owned and located in the Baltimore area. According to the BBJ, the ranking was based on the number of employees and total 2011 revenue provided by the companies that completed the survey.
2012 rankings were announced at the BBJ's Diversity in Business luncheon held on Nov. 29 and printed in a special addition to the Baltimore Business Journal.
"We are honored to be on this list along with such prominent Baltimore-based businesses as Radio One, Inc. and Stop, Shop, and Save," shared Jonathan Passley, the owner of PDR Web Solutions. He added that since he founded the company in 2008, it's been a long road to getting established and noticed in the Baltimore community.
In 2011, Forbes Magazine named Baltimore "the second best city for minority entrepreneurs" in the United States. "Baltimore is certainly a large metro area that served as a launching pad for many businesses, but the location alone doesn't guarantee success: we put a lot of hard work into constantly developing and improving our business and services to reach the success we've earned." pointed out Passley.
He also mentioned that PDR Web Solutions is continuously expanding and evolving to meet the growing demand for its web design and online marketing services. "Most business owners have realized that marketing their business online is the best way to reach more of their potential customers. Not everyone will purchase online, but it is common for potential customers to use the web to research companies, products, and/or services before they attempt to make a purchasing decision online or offline," said Passley.
Adapting to this growing demand for its online marketing services, the company has opened positions for an account manager and project manager, and has just hired a new search engine optimization specialist, Jaime Hood.
"We are happy to welcome Jaime to our growing team and are confident she will become a great asset both to us and our clients," shared Passley. Hood comes to PDR Web Solutions with more than five years of experience in search engine optimization, pay-per-click advertising and other digital marketing strategies, adding to the team a diverse set of skills, extensive knowledge and a ROI-oriented marketing approach.
"At this time, we are extremely busy. It is our top priority to provide results for our clients. I believe this is one of the many reasons why our current clients have been with us for years and why they are enthusiastic in passing our name along to others who need our services," said Passley.
About PDR Web Solutions:
PDR Web Solutions is a web design and internet marketing company based in Baltimore, MD. The company's mission is to work with clients as strategic partners to generate leads and improve their online presence. PDR Web Solutions serves clients in several industries and locations throughout the U.S. For more information, please visit company's website at http://www.pdrwebsolutions.com.