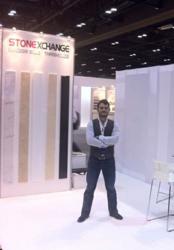 We agree that housing is on the comeback, especially single family housing
Doral, FL (PRWEB) December 20, 2012
Volkan Okay Yazici, President of Stonexchange, agrees with the general consensus that the real estate market is on a slow but steady path to recovery, even in the hard-hit state of Florida. Preliminary data for construction estimate gains of more than twenty percent in the New Year for the Sunshine State alone. Stonexchange also remains optimistic about housing recovery, especially due to mortgage rates, economic growth and pent-up demand conditions that favor home sales, especially in single family markets.
"We agree that housing is on the comeback, especially single family housing," says Volkan Yazici, President of Stonexchange. "Based on our own forecast and recent project quotations and sales, we believe these numbers are accurate and we are expecting a very strong 2013. If you look at the map by NAHB, it illustrates that Florida construction is still approximately forty five percent below normal construction figures. This shows the future great potential in Florida, which is the largest marble window sills market," continues Volkan.
There are three main window sills material that are in demand in the low income single family housing market. These are carrara marble window sills, travertine window sills and solid surface window sills. Stonexchange stock the first two but do not stock the latter. They do, however, stock pure white engineered stone sills which are superior to solid surface window sills.
"They have a similar look to natural marble and are comparable with white thassos marble window sills. They are a pure white color and have a stone look and feel and do not look as plastic as solid surface window sills. It's price point is also lower than solid surface window sills, already comes prefabricated and does not require final finish at jobsite as solid surface window sills require," says Volkan.
Stonexchange also recently adjusted their inventory based on the change in the most standard size marble window sills for the hurricane impact windows used for new building code. They are now well stocked for even the slimmest marble window sill which is not usually possible to locate at a regular tile store. The new sized sills are only produced by stone factories specializing in window sill production.
Stonexchange is a Manufacturer and Wholesale Distributor of Marble Window Sills and Thresholds in Doral, FL. The company works nationwide with tile distributors, flooring companies, home improvement stores, flooring contractors and builders but they do NOT work with home owners directly. Contact them today or visit their website WindowSills.com if you are looking for a dependable supplier or to find out more information about the materials offered in their line of quality products. In the meantime, keep up with the industry by visiting their blog at WindowSills.com/blog.