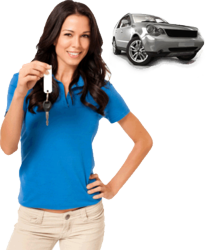 Greenville, SC (PRWEB) December 21, 2012
The road to credit health is not always the easiest road to navigate. Valley Auto Loans is making the process easy for people who would like to improve their financial health for the coming year. Valley Auto Loans is a premier lender for those who have challenged credit to obtain the automobile of their dreams.
Valley Auto Loans is pleased to offer general credit help for people who are looking to general financial rebuilding. Credit help is the key to getting the things every American seeks to have. While in a recessive economy, this has proven difficult for many people, Valley Auto Loans has proven success in helping people get back on the road to financial health, therefore increasing their chances of obtaining the things that they need and want.
Nobody ever wants to have to walk into a loan officers office on their lunch break only to find out that they have been declined for the financing they're after. It's time and money wasted. Valley Auto Loans offers the ability to apply for auto loan financing 24 hours a day from the comfort of ones one home as well as their exclusive payday loans. With thousands served their customers continue to come back time and time again for the financing and lending they need. Visit Valley Auto Loans today for more information on their Car Loan options.
To apply for an auto loan today visit http://valleyautoloan.com/apply-now2/