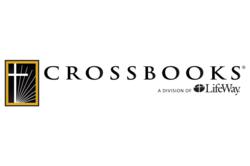 Nashville, TN (PRWEB) December 19, 2012
CrossBooks, the assisted self-publishing imprint of B&H Publishing Group, a division of LifeWay Christian Resources, announced the judges for the first annual CrossBooks Writing Contest. The judges will be responsible for determining the winners of the contest, including the grand-prize winner, who will receive a Marketing Plus publishing package from CrossBooks valued at $4,499.
B&H Publishing Group has assembled the judges' panel from prominent members of its LifeWay family and other Christian publishing professionals, including:

Selma Wilson – President , B&H Publishing Group
Lawrence Kimbrough – New York Times bestselling writer of The Love Dare
Rachel McRae – Book Buyer, LifeWay Christian Stores
Dawn Woods – "Christian Living" Acquisitions Editor, B&H Publishing Group
Jonathan Clements – Founder, Wheelhouse Literary Group
The writing contest is open to unpublished Christian-themed manuscripts that are at least 10,000 words in length and by authors who are at least 18 years of age. Most genres are eligible, excluding children's and picture books. All submissions must be received by Jan. 15, 2013, and pass a LifeWay Theological Review.
For more information, including the complete list of prizes, rules and regulations and an explanation of editorial standards, please visit: http://www.crossbooks.com/writingcontest. To begin publishing with CrossBooks, please visit crossbooks.com.
###
ABOUT CROSSBOOKS
CrossBooks is the assisted self-publishing imprint of B&H Publishing Group, a division of LifeWay Christian Resources. As a Christian company dedicated to bringing more Christian voices into the publishing industry, CrossBooks is committed to an unwavering principle of excellence. While our authors contribute monetarily to the cost of publishing, we maintain theological and literary standards in keeping with our statement of faith. Theologically trained professionals review every manuscript, making us the most trustworthy Christian assisted self-publisher in the world. Established authors, first-time authors, and authors anywhere in between are meeting their goals and fulfilling their vision by publishing with CrossBooks. For more information, visit us online at CrossBooks.com or call 1-866-879-0502.