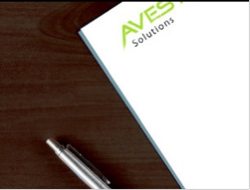 Custom labels and decals can mark bins, boxes and plastic containers. They can also motivate employees or even children at home.
Denver, CO (PRWEB) December 20, 2012
As a company focused on custom printed organizational tools and personalization, Print360 leaders know that when a home or business is disorganized or cluttered, it can be overwhelming to think about getting things in order. Taking the time to set up a system of organization can bring peace and order to a home or business. To help families and managers do so, Print360 issues 3 printing industry tips, aiming to break the job into manageable chunks and provide insider advice on innovative uses of everyday items.
"Start now. Don't wait until you have the perfect containers and a top-notch plan," says Matt Marcus, Senior Vice President at Print360.com. "Don't let the optimization tools that we recommend be another excuse to procrastinate. Instead, begin simply and go from there. Custom labels and decals can mark bins, boxes and plastic containers. They can also motivate employees or even children at home," Marcus says. "Print360 issues these tips as a way to help folks get started. Refine the system as your organizational needs and preferences become clearer," he adds.
1. Involve everyone: Today's workplace is often more flat than hierarchical and at home even toddlers can help put toys away properly. Everyone appreciates being included in a group effort and being given the organizational tools to reach common goals. For children, design custom decals with pictures to help identify the right bins for their blocks and other toys. Spend a few minutes a day helping until your children learn the system. For employees, set up a training session to motivate them before getting started. Eventually, everyone will take command of the system and have something to be responsible about.
2. Avoid burnout: Print360 business leaders recommend working in short increments, perhaps 15 or 20 minutes at a time. For example, rather than tackling your whole closet at once whether it's full of office supplies or clothes, start with one shelf. When it's done, either go to the next one or stop for the day. The space will become more organized and the project won't intrude on work projects or family time.
3. Sort the stuff: Label boxes in categories, such as items to file or store and those to donate or give to others. In business, providing custom labels to employees or different department can add a level of organization from the start. At home, children will be motivated if you provide them with personalized labels. Both tactics help managers and parents alike by categorizing containers with an immediate visual tag, even before more details are added to the label or in the event that more details are omitted.
"Becoming disorganized doesn't happen overnight, and it won't go away quickly either. Work your way methodically through your home or office, doing a little at a time," says Matt Marcus. Print360 is running a Year-End Clearance Sale, offering 20% off all orders through December 31, 2012 using code CLRNCE2012. Print360 created this offer to help offset holiday expenses and provide a discount on organizational efforts to start off the New Year in stride. The offer CLRNCE2012 cannot be combined with other offers from Print360.com.
About Print360:
Print360 specializes in custom printed products, including bumper stickers, business cards, buttons, product labels, envelopes, letterhead, custom magnets, mailing labels, post-it notes, return address labels, stamps and window decals. Operating in several state-of-the-art printing facilities across North America, Print360 utilizes both off-set and high-speed digital printers to meet a variety of product needs with fast turnaround times. The quality of Print360 products is a result of its team of talented print industry experts, some with more than 30 years of printing experience. Combining this expertise with high quality production capabilities, Print360 maintains its affordable prices and speed. For more information, visit Print360.com and find Print360 on Facebook, Twitter (@Print360), and Google+.