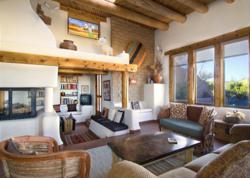 "Our goal is to build trust among our travelers,"
Ketan Thakker, CEO TripRental
Chicago, IL (PRWEB) December 20, 2012
[TripRental.com, a relative newcomer to the vacation rental market, is poised to bring increased credibility and stability to what has to date been a relatively fragmented market. Launched in August, 2011, the company has differentiated itself from the competition by choosing to work only with professionally managed properties that are designated specifically for vacation rental use and do not serve as primary or secondary residences for their owners.
"Our goal is to build trust among our travelers," said Ketan Thakker, CEO and President of TripRental. "Our market research indicated that many vacationers are afraid to commit to renting people's personal homes for multiple reasons. Some don't like the idea of being in someone else's personal "space," others worry about compliance with local leasing laws. We decided to remove those obstacles from the equation by only working with professional property managers who bring a more experienced perspective to the vacation rental market."
As a result, the company's listings have been steadily growing, along with its reputation for listening to and addressing traveler's concerns quickly, as well as engaging in constructive ongoing discussions with the property managers about how to improve the browsing and booking experience for everyone.
"A lot of travelers are leery at first of staying in a private home because they've heard horror stories from friends who did not have positive experiences with individual property owners," said Jason Couillard, CFO at Kokopelli Property Management in Santa Fe, New Mexico. "But by working with professional property management companies, TripRental has been able to provide travelers with hotel-quality service with all the amenities, privacy, and space of a private vacation home. We pride ourselves on making sure our consumers' needs are met so they want to return. We're committed to helping TripRental build that kind of trust and loyalty with everyone who rents our properties."
TripRental is a 360-Degree Marketing and Management group covering every stage of the listing, booking, and software development processes for professionally managed vacation properties. For more information visit: TripRental.com or email info(at)TripRental(dot)com or call Suzie Galler at 312.957.4162.