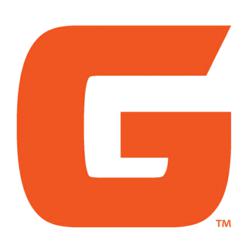 (PRWEB) December 19, 2012
Online marketing company Gadzoog has recently added to their services. Customers in every niche can now take advantage of new and exciting technology in the form of animated videos, in an effort to boost search engine optimization efforts and improve interaction with visitors.
Previously, explaining complex ideas required graphs, charts and lengthy text. Now, animated videos are available to capture the attention of the video, while allowing viewers to take in information on a different level. By focusing on the natural visual tendencies of most internet users, animated videos can increase the time that a visitor remains on a website, thereby increasing the chances of having them convert. Bounce rates are lower when people stay longer, which will help with SEO. SEO trends show consistently that search engines, particularly Google, use bounce rates as signals that help them determine part of the complex algorithms that help to rank sites in the search engine results. Lower bounce rates help Google to see that a site contains quality information that visitors are interested in, making the site more relevant.
The addition of animated video services will allow Gadzoog to continue to provide quality internet marketing solutions to companies in every industry, and help to increase their internet presence. By helping visitors to better understand products and services, animated videos are a dynamic way that webmasters can significantly improve customer interactions and also conversions.
Gadzoog reminds webmasters that a comprehensive online marketing strategy is imperative for achieving a top ranking in the search engines, stating, "Animated videos are great for taking a complex process or idea and simplify it so that anyone can quickly understand what it is that (is offered)." It takes plenty of expertise to develop such a strategy and finding affordable internet marketing solutions can provide the strategic advantage that is needed. Top ranking sites will get more traffic to their sites, which ultimately will lead to a higher number of conversions from visitors.
Experts at Gadzoog rely on search engine optimization and marketing trends to create cutting edge on-site and off-site optimization techniques that help clients get the top spots they are seeking. Animated videos are just another part of the package that can be added. "Videos are on average 2-3 minutes in length which is usually the average attention span," according to the experts, and, "visitors stay on your site because most are interesting in watching the video." Once visitors watch the video, they are also going to be more likely to interact and even return to a site again because it is more memorable and informative. Companies that are seeking to increase their visibility and internet presence are wise to add animate videos to their portfolio of techniques and strategies.
SEO results are improved when more visitors frequent a website, and when the bounce rate is low. Animated videos are found to be helpful. To view examples of videos, visit https://www.youtube.com/user/Gadzoog and see the results of this innovative and effective technique.
For more information about using animated videos for a website, or any other search engine optimization services or internet marketing solutions, to request a quote, visit http://gadzoog.com/ or call 1.951.234.7480.