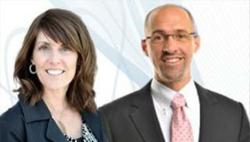 These (products) represent just the forerunners of the comprehensive health platform that we have in our pipeline.
Salt Lake City (PRWEB) December 20, 2012
MonaVie, a global leader in premium nutrition products made from the rarest ingredients in the world, announced the promotion of two of its executives, Katy Holt-Larsen to Vice President of North America and Dr. Shawn Talbott to Chief Science Officer.
Dr. Shawn Talbott, Chief Science Officer
As the new Chief Science Officer, Dr. Shawn Talbott will advocate and head MonaVie's global product strategy and product development efforts. He is a well-known scientist and expert in metabolism, weight loss, sports nutrition and human performance. His mission is to champion the development of high quality health products that make people feel better, look better and perform better.
In January 2012, he joined MonaVie as Vice President of Research and Product Development. He was responsible for developing and overseeing the creation of new products and MonaVie's research efforts to provide credible, third-party validation of MonaVie products.
"With MonaVie now having the ability to influence millions of people's lives in 24 markets around the world, it is vitally important that we have someone who can help us identify our core values and global product strategy," says MonaVie Founder Dallin A. Larsen. "Dr. Talbott is a well-known and respected scientist with the perfect experience and skill set to lead MonaVie into its next phase of strategic product innovation."
"I'm looking forward to this expanded role to help MonaVie deliver positive change to the lives of millions of people around the world," said Dr. Shawn Talbott. "I think MonaVie is in an extremely unique position to develop innovative products and health platforms that are coordinated globally. For example, our superfruit juices, our RVL weight management line and our VIEW Antioxidant Scanner are already category leaders—but these represent just the forerunners of the comprehensive health platform that we have in our pipeline. MonaVie is truly poised for a period of unprecedented growth, with a range of cutting edge new products leading the way."
Katy Holt-Larsen, VP of North America
In her newly appointed role as VP of North America for MonaVie, Katy Holt-Larsen will be working alongside MonaVie Founder, Chairman and CEO Dallin A. Larsen to create and drive strategy and run daily operations for the entire North America market. Formerly, Katy served as the Executive Director of MORE Project, MonaVie's charity, a position she retains.
Katy has more than 15 years of experience in organization and leadership development. Prior to joining MORE Project in 2005, she was the director of training, development and quality assurance at a well-known online retail company, and was responsible for the creation of learning 2.0 strategy and online learning. Before 2005, Katy worked with Fortune 500 companies around the world as an external consultant to implement knowledge management strategy solutions.
Katy explained why she chose to be part of MonaVie when she said, "I was drawn to MonaVie because of its compelling vision: A More Meaningful Life. I have worked closely with the executives, distributors at every level and with employees for close to five years now, and am humbled by the quality of individuals MonaVie attracts—people who care deeply about their families, their friends, their God and about changing lives; people who work hard day after day to achieve their dreams; people who give from their hearts to those in need. We are a community."