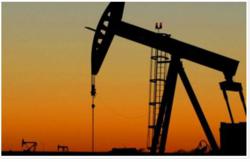 We live in a litigious society to be sure, but at what point do we say, 'enough is enough'?
Houston, TX (PRWEB) December 19, 2012
Fed up with the rising number of unfounded lawsuits levied against the domestic oil and gas industry, a Houston geophysicist and oil and energy entrepreneur is taking a stand against frivolous litigation that he says is hampering domestic oil and gas production in the United States.
Elan Yogeswaren, who has committed the bulk of his professional career to scientific research focused on natural resource preservation and the discovery of new energy sources, says that runaway litigation is hampering domestic oil and gas production in the U.S. At a time when both energy and jobs are top concerns nationwide, Yogeswaren says that responsible, technologically advanced drilling for shale gas could yield both energy and jobs if it weren't for the oppressive volume of lawsuits interfering with progress.
"We live in a litigious society to be sure, but at what point do we say, 'enough is enough?" Yogeswaren says. "I don't think the general public has any idea of the number of lawsuits out there, but a simple Google search of "shale gas lawsuits" or "Deepwater Horizon lawsuits" is a good way to get an idea of the sheer scale of the problem."
Yogeswaren, Owner of Terra Nova Sciences in Houston, says that a proactive use of technological advances in geosciences and geo-engineering can be applied to unconventional resources like shale gas assets to help minimize risks and avoid unnecessary lawsuits.
This same principle, Yogeswaren says, applies to conventional resources such as deepwater oil and gas assets.
"Unnecessary lawsuits prevent the true facts from emerging and can put a damper on the domestic oil & gas industry at a time when we need to find more energy reserves in the U.S.," he says.
Yogeswaren says he understands that there are valid lawsuits in the industry and he won't dispute those. His frustration, he says, is with the frivolous lawsuits that are filed in order to stall progress, or besmirch the reputations of companies and individuals in the oil and gas industry. Whether a lawsuit is justified or not, it can effectively slow or halt efforts to extract the natural resources for domestic energy supplies.
A court can force a company to cap a well or stop drilling until a case is settled, which can be disastrous for the affected company and its employees. Yogeswaren plans to dispel the notion that domestic energy production is anything but a positive for the U.S. by making a concerted effort to educate and inform as many people as he can reach about the truths and the myths behind the negative rhetoric.
For more information, visit ElanYogeswaren.com or Email media(at)elanyogeswaren.com.
About Elan Yogeswaren and Terra Nova Sciences:
Elan Yogeswaren has spent more than 30 years in the fields of geoscience and geo-engineering. He has consulted and conducted research for more than 50 companies in the domestic oil and gas production industry. The Founder of Terra Nova Sciences, LLC,
Yogeswaren is a member of the Society of Exploration Geophysicists, the Society of Petrophysicists and Well Log Analysts, the Society of Petroleum Engineers, the American Association of Petroleum Geologists and an expert article reviewer for these organizations. He continues to play a key role in transferring emerging technologies to entrepreneurial ventures.
###